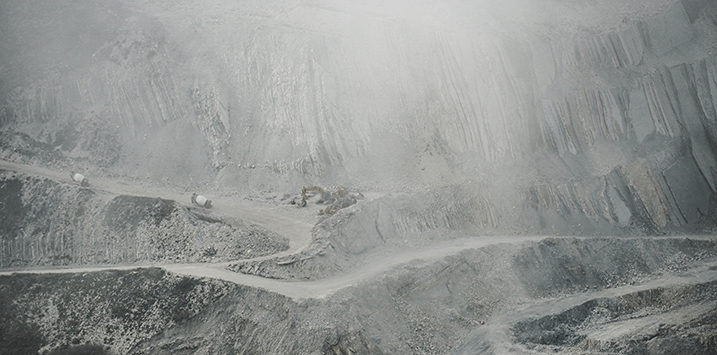 Allkem Limited is having a day out
Formed by the merger of Galaxy Resources and Orocobre in August 2021, Allkem Limited (ASX: AKE) has an audacious objective of producing at least 10 per cent of global lithium, whilst being a top three global lithium supplier.
Its assets include:
A 66.5 per cent stake in the Salar de Olaroz lithium brine project in the Catamarca Province, Argentina (and 100 per cent interest in the Cauchari lithium brine development),
A 100 per cent interest in the Sale de Vida Brine development 200 kilometres south and also in Argentina,
A 100 per cent interest in the Spodumene concentrate project at James Bay, 800 kilometres north-west of Quebec Canada,
A 100 per cent interest in the Mt Cattlin Spodumene concentrate project, 500 kilometres south-east of Perth, Western Australia and,
A 75 per cent stake in a lithium hydroxide conversion plant in Naraha, Japan.
Followers of Gary Rollo and Dominic Rose, Portfolio Managers of the Montgomery Small Companies Fund, will know of their exceptional enthusiasm – on the back of the decarbonisation and electrification of the motor vehicle fleet – towards the lithium market, often quoting the forecast demand for lithium to increase around 14-fold or an average 30 per cent per annum over the balance of this decade.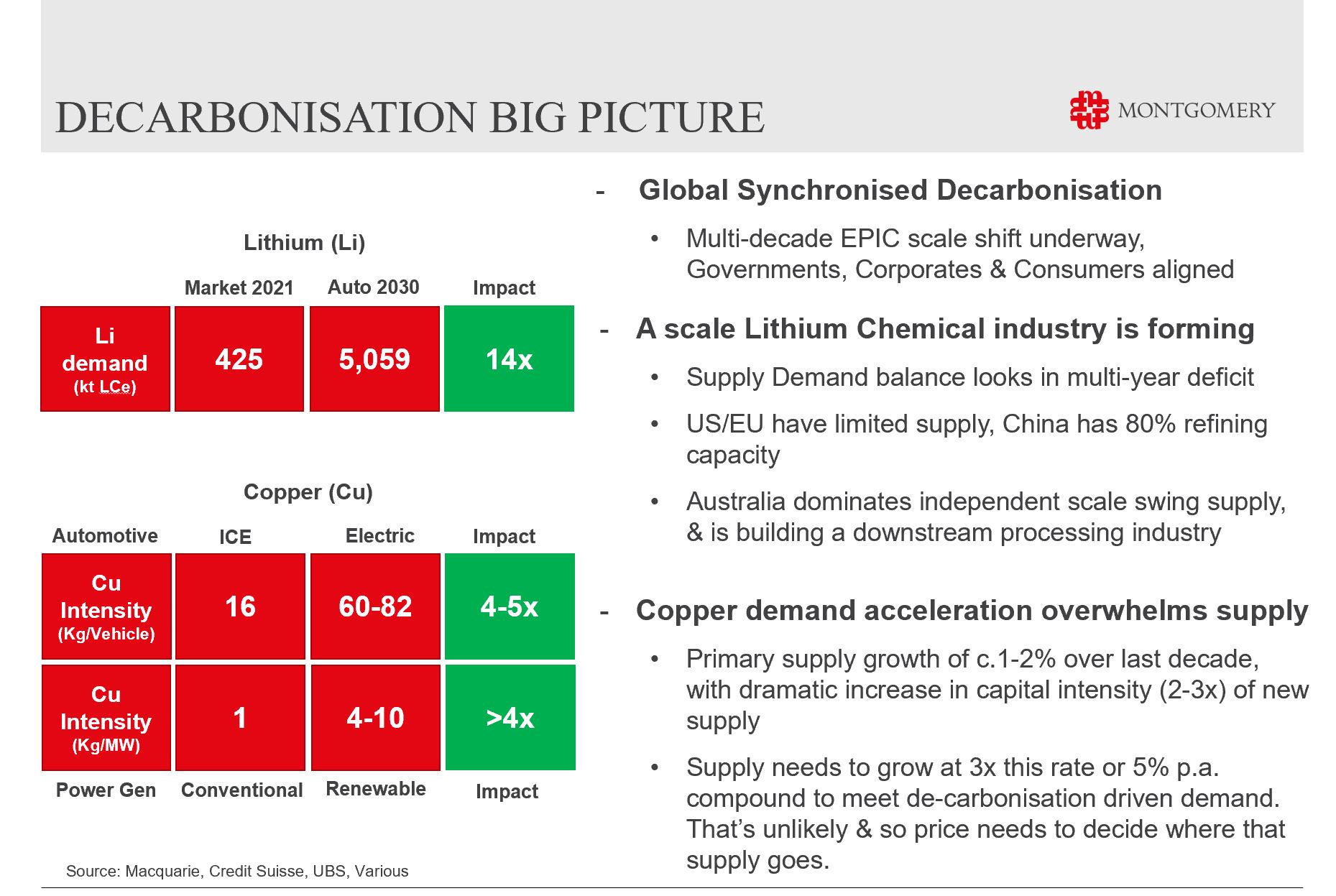 Lithium producers are currently enjoying record prices, and many experts see the Spodumene concentrate price remaining around US$5,000 per tonne for the foreseeable future. Allkem Limited has dramatically boosted its Salar de Olaroz resource from 6.4 million tonnes of lithium carbonate equivalent (LCE) to 16.2 million tonnes of LCE implying a 40-year mine life. The company has committed to increasing its total production from around 50,000 tonnes in 2022 to 130,000 tonnes in 2026 for an estimated cost of US$1.25 billion.
Various brokers expect Allkem's EBITDA to jump from around US$0.5 billion in Fiscal 2022 to US$1.2 billion in Fiscal 2023 to US$1.7 billion in Fiscal 2024. At the current share price of A$12.80, Allkem has a market capitalisation of A$8.2 billion, and net cash by June 2022 is forecast at A$0.4 billion, implying an enterprise value of A$7.8 billion. Assuming the exchange rate remains constant at US$0.75/A$1.00, then Allkem's forecast Enterprise Value / EBITDA ratio is 4.9X (A$7.8 bilion/A$1.6 billion) in fiscal 2023 falling to 3.4X (A$7.8 billion/ A$2.3 billion) in Fiscal 2024.
Investors should be mindful that the price of lithium and spodumene concentrate (the latter approximates 6 per cent of the former) will be exceptionally volatile. And as the market weighs up the 14-fold increase in demand over the balance of this decade with the threat of new production – the share prices of the underlying producers and developers will follow that volatility.
The Montgomery Small Companies Fund owns shares in Allkem Limited. This article was prepared 07 April 2022 with the information we have today, and our view may change. It does not constitute formal advice or professional investment advice. If you wish to trade Allkem Limited you should seek financial advice.