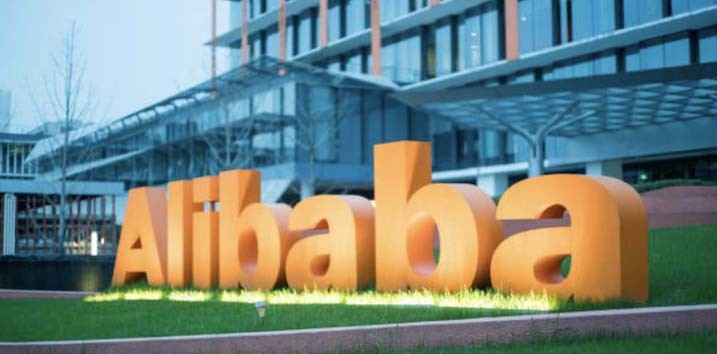 Alibaba: Tariff war has thwarted the pledge to create one million US jobs
On the back of the recent announcement that Jack Ma will be stepping down as Chairman of Alibaba Group Holding (BABA US) in September 2019, the company has just completed a three-day investor conference. And with the Alibaba share price coming back 25 per cent from US$210 to US$158 over recent months, this may be a good time for patient investors to join the register of a business whose earnings are expected to double over the next couple of years.
Selected highlights from the conference include:
Riding the consumption upgrade wave: Tmall has a vision to become the number one choice worldwide for brand and consumers in the world. Half of China-listed consumer and retail companies have a presence on Tmall and gross merchandise volume is currently growing at 76 per cent year on year.
Average daily package volumes on Cainiao Logistics ran at 69 million in 2017, triple the number three years earlier. 60 per cent of orders are delivered within two days.
AliCloud took 46 per cent revenue share in China and this includes 80 per cent of China's technology companies (while Amazon Web Services has 54 per cent share in the US market). Management believes China's share of the global cloud market will increase from 5 per cent currently to over 20 per cent over the longer-term, a very strong tailwind for AliCloud.
Alibaba is now a multinational business. AliCloud has built infrastructure in 49 countries; and through Lazada (on-line shopping in Indonesia, Malaysia, the Philippines, Singapore, Thailand and Vietnam), AliExpress and Tmall Global, it services 100 million consumers outside of China. The company reiterated its gross merchandise volume target of US$1 trillion by FY2020, up 30 per cent on the figure for FY2018.
Over the two years to March 2021, Alibaba's revenue is expected to grow from US$60 billion to US$110 billion, EBIT is expected to grow from US$10.5 billion to US$25 billion, and despite strongly growing net cash, Return on Equity (ROE) is forecast to hit 30 per cent (from 24 per cent).
At the current US$158, Alibaba has a market capitalisation of US$410 billion and an enterprise value (deducting the expected net cash on hand at March 2019) of US$375 billion. It is selling on 15X forecast EBIT for the year to March 2021, and many brokers like the stock for its strong ecosystem, Chinese growth prospects, globalisation strategy and optionality.
The Montgomery Global Fund owns shares in Alibaba. This article was prepared 21 September 2018 with the information we have today, and our view may change. It does not constitute formal advice or professional investment advice. If you wish to trade Alibaba you should seek financial advice.