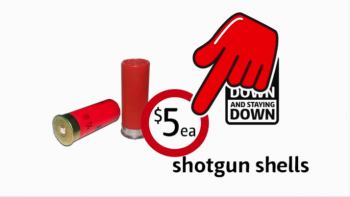 ACCC Takes Aim at Coles Supermarkets
The ACCC yesterday issued a press release on its proceedings against Coles Supermarkets for their alleged contravention of the Australian Consumer Law. We've highlighted what we believe to be of interest below. You can read the full ACCC statement here.
"The Australian Competition and Consumer Commission has instituted proceedings in the Federal Court of Australia against Coles Supermarkets Australia Pty Ltd and Grocery Holdings Pty Ltd (together, Coles) alleging that Coles engaged in unconscionable conduct in contravention of the Australian Consumer Law (ACL).
"This is a matter of significant public interest involving allegations of unconscionable conduct by a large national company in its dealings with small business suppliers in the highly concentrated supermarket industry," ACCC Chairman Rod Sims said.
"The ACCC alleges that Coles took advantage of its superior bargaining position by demanding money from suppliers that it was not lawfully entitled to, and was, in all the circumstances, unconscionable."
"The ACCC has commenced these proceedings because it considers the alleged conduct was contrary to the prevailing business and social values which underpin business standards that apply to dealings with suppliers," Mr Sims said.
"These proceedings will provide the Court with an opportunity to consider whether conduct of this nature, if proven, is unlawful in the context of large businesses dealing with their suppliers."