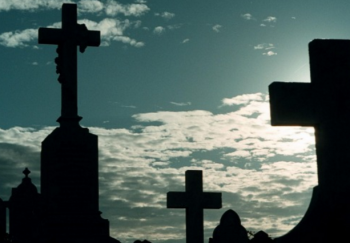 A unique example of excellent business economics
One very high quality business listed on the ASX is Invocare Limited (ASX:IVC). IVC is the clear market leader in funeral homes, cemeteries and crematoria in Australia, and has a strong market position in New Zealand and Singapore.  The idea of a business whose revenue is tied to the death rate may not be everyone's cup of tea, but from an economic standpoint, it is one you have to admire.
Some of the relevant facts in relation to IVC's business in Australia include:
Clear market leader with 34 per cent market share and few competitors of any scale;
Effectively guaranteed volume growth (and accelerating volume growth) as a result of the ageing population dynamic; and
A market that is not highly price-sensitive and which values brands. Brands that take a long time to build.
These features have contributed to impressive shareholder returns over an extended period of time.  The following chart from IVC's 2015 results announcement tells the story pretty well: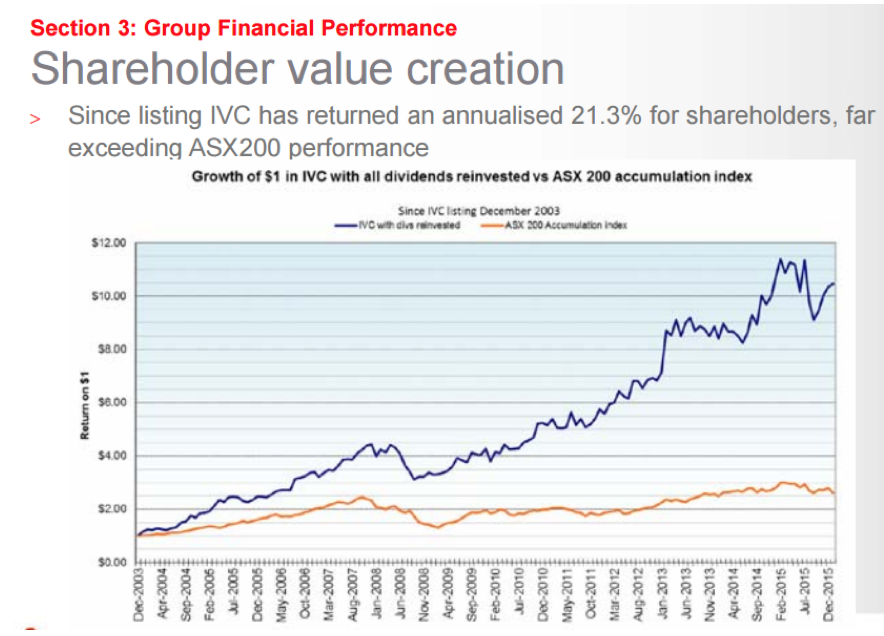 If you look for threats to IVC's future profitability, you won't find many.  It is about as secure an earnings stream as you will find in a listed equity. Volume growth will certainly vary from year to year as the death rate moves above or below the "average", but any shortfall in volume in one year is almost certainly going to be made up in the years that follow.
Given the earnings have almost a bond-like predictability to them, it makes sense to value IVC with a low discount rate (which pushes valuation up).  In recent weeks we have spent some time analysing the company to see what we can come up with in terms of intrinsic value.  Putting aside considerations of melancholy and focusing just on economics, this is the sort of business that patient investors should aim to hold.
Unfortunately, we seem to be late to the party.  The market appears to have factored into the IVC share price all of its economic merit and then some, and our valuations fall well short of the current share price. The current low interest rate environment is probably contributing to this, but we are unwilling to assume interest rates stay low indefinitely, and so move aside to let pass those who are.
Over the very long term, investors in IVC are unlikely to be disappointed, but we have some stringent investment criteria to satisfy, value being an important one.
Tim Kelley is Montgomery's Head of Research and the Portfolio Manager of The Montgomery Fund. To invest with Montgomery domestically and globally, find out more.