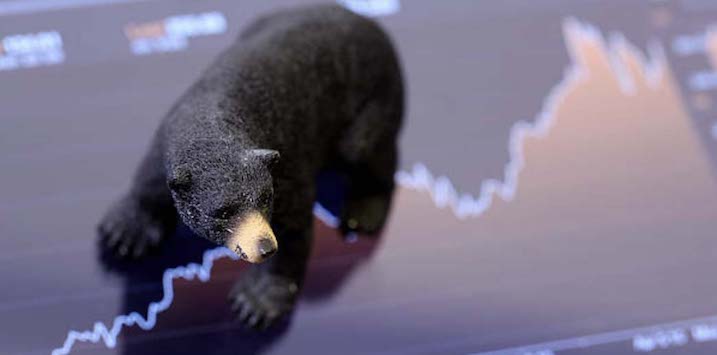 A crash is coming, and Jim Rogers says it will be a doozy
Legendary investor, Jim Rogers, is a famed perma-bear. But this month Rogers stepped it up. He predicted that the next bear market will be "the worst in our lifetime", fueled by a world that is laden with debt, and that it will occur within the next two years.

I have met Jim Rogers several times and most recently on a panel on which we sat during an investment conference in Singapore.  Jim co-founded the incredibly successful Quantum Fund in 1970, alongside George Soros, achieved a return of 4200 per cent in 10 years, retired at 37 years of age, has worked as a guest professor of finance at Columbia University, and in 1998 founded the Rogers International Commodities Index (RICI).
He is the author of A Bull in China, Hot Commodities, Adventure Capitalist, Investment Biker and A Gift to My Children – a father's lessons for life and investing.
I have a lot of time for Jim's insights and while it's sensible to always question a thesis, and Jim hasn't always been right – nobody ever is – it is worth listening to what he has to say.
In the middle of the Dow's recent four per cent plunge, Jim appeared on CNBC Awaaz, a Hindi business news TV channel in India.  In the interview he discusses his views on interest rates and the stock market, and perhaps most encouragingly for investors in global funds, his bullish view on the US dollar.
You can watch the interview here.
Here's an excerpt.
"You will see higher interest rates over the next few years. In fact, interest rates will go much, much higher… We have certainly seen a top for the bond market. There is no question about that. Bonds will be going lower for many years to come. We will see probably a rally in stocks after the Federal Reserve raises interest rates in March. Depending on how that rally is, then I would suspect that later this year you should be out of stocks completely in most parts of the world."
"Oil is in the process of making a complicated bottom. We will look back someday and say in 2015, 16, 17, 18 oil traced out a bottom. We haven't seen the high yet or low. It's a complicated pattern…eventually we are going to see higher prices of oil maybe in 2019, 2020."
"It's been nine years since we had a bear market and that's historically been unusual… You usually have bear markets every four to seven or eight years. We don't have to but we always have. So I would imagine a bear market will come sometime within the next year or two, will start sometime in the next year or two and it's going to be the worst in our lifetime. 2008 was bad because of too much debt. Well the debt is much, much higher everywhere in the world right now."
"I would buy dollars…when there is turmoil people look for a safe haven, they think the US dollar is a safe haven. It's not. America is the largest debtor nation in the history of the world but people think it is a safe haven, so I would buy dollars…"
Jim Rogers predicted that the next bear market will be the worst in our lifetime, fueled by a world that is laden with debt, and that it will occur within the next two years.
Click To Tweet