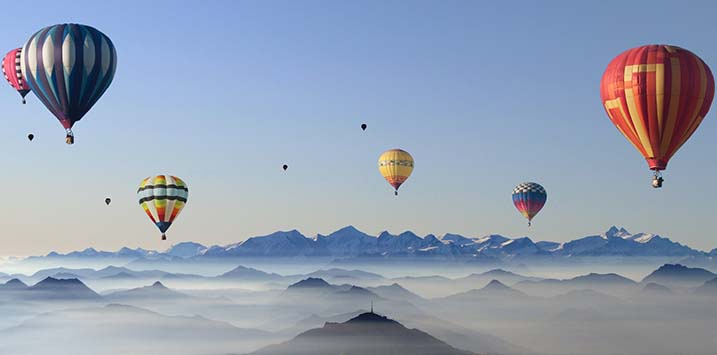 Your opportunity to hear directly from Polen Capital
Under a new partnership between Montgomery Investment Management and Polen Capital our clients can now access a concentrated portfolio of outstanding global businesses through Polen's Global Growth strategy. The typical growth company may conjure images of a fast-growing, highly valued tech-focused operation. But growth businesses can come in all shapes, sizes, and industries.
Having launched our first fund, the Polen Capital Global Growth Fund, we are delighted to invite you to join our live webinar with Damon Ficklin and Jeff Mueller from the US-based Polen Global Growth team.
Track Record
The Australian fund invests using an identical strategy to the Polen Capital Global Growth strategy.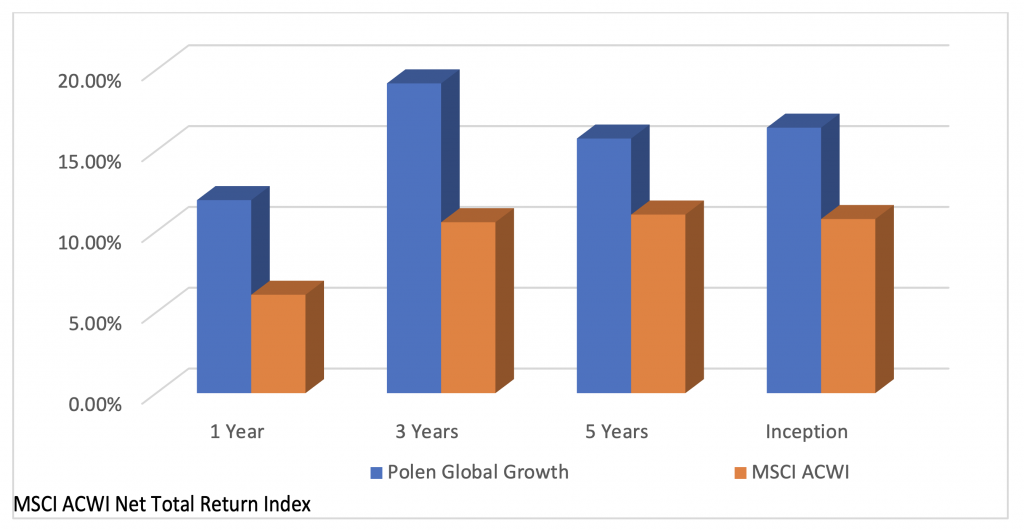 The Global Growth strategy has returned investors net of fees, a compound annual return of 16.42 per cent compared to its benchmark the MSCI ACWI Net Total Return Index which delivered 10.77 per cent. Performance for the periods to 31 December 2020 is based on the actual performance of the Polen Capital Global Growth strategy managed by Polen Capital since 31 December 2014, adjusted for fees and converted to Australian Dollars.
Live Webinar 20 April 2021
Polen Capital invest in companies with a durable earnings profile driven by a sustainable competitive advantage, superior financial strength, sound ESG practices, proven management teams and powerful products/services. With the world having seen many secular tailwinds how does Polen invest to provide stability across market cycles? This question and more will be answered in our webinar where Damon Ficklin and Jeff Mueller will introduce Polen and their special style of investing to our Australian readers.
You can register for the session here: WEBINAR REGISTRATION 20 APRIL 2021
Because Damon and Jeff will be presenting live from the US, we recognise the time of this event in Australia won't suit everyone. If you can't attend but want to view a recording, please register anyway and we will send you a recording after the event.