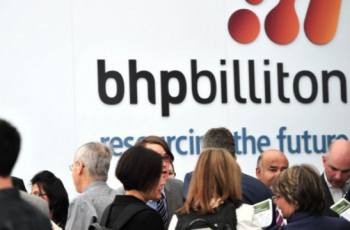 Can you trust a progressive dividend policy?
With the release of their interim results for the half year to 31 December 2015, the Board of Directors at BHP Billiton Limited suddenly realised they weren't overseeing a toll road business, which typically raises its prices by a few per cent per annum, and finally disbanded their "progressive dividend policy".  After paying out US$0.62 per half-year in each of September 2014, March 2015 and September 2015, BHP's upcoming interim dividend has been cut 74 per cent to US$0.16 per share.

Those BHP shareholders who believed in the "progressive dividend policy" and concluded the US$0.62 (A$0.8778) dividend paid out in September 2015 was sustainable must now be ropeable.  Over the past six months, the "x per cent fully franked dividend yield chestnut" has seen a $10 per share or 40 per cent capital loss and BHP's "blue chip" status has been kicked into touch.
"The (new) dividend policy provides a minimum 50% payout of Underlying attributable profit every reporting period".  I just hope the creatives updating the BHP Billiton website are quicker than their superiors in understanding they are working in a commodity business – which goes up and down with supply and demand and the economic cycle.
When the average realised sales prices for the December 2015 half-year declined by between 20 per cent (thermal coal) and 50 per cent (oil) year on year (see table below), this results in pressure on revenue and earnings, as follows: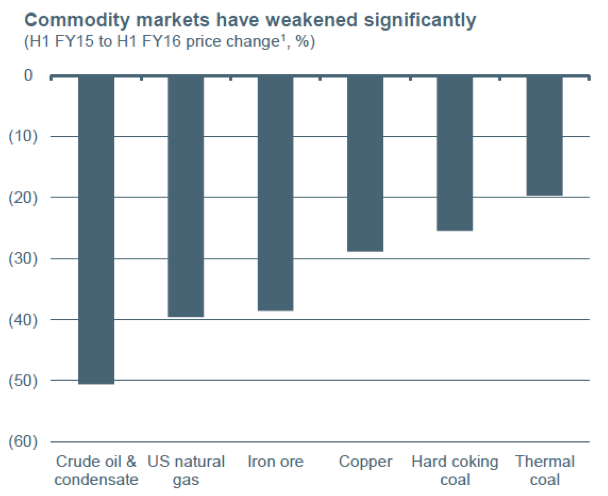 To learn more about our funds, please click here, or contact me, David Buckland, on 02 8046 5000 or at dbuckland@montinvest.com.