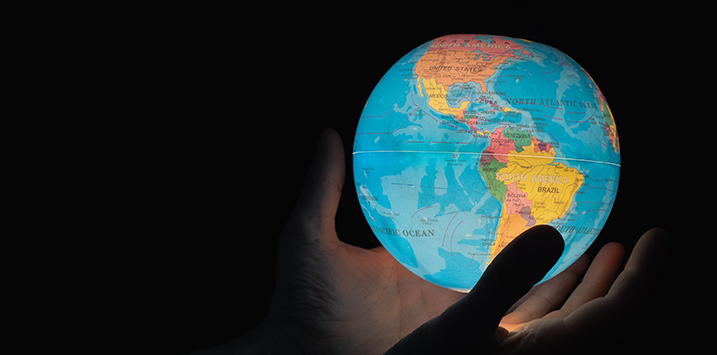 Why Ukraine is not the only concern for investors
The war in Ukraine is, appropriately, a major concern for all of us. And while we hope democratic western nations do everything possible to stop Putin in his quest to subjugate and vanquish Ukrainians, it is not the only issue for investors. Here are some of the other major issues to keep an eye on.
Black Sea shipping
If we thought COVID-inspired global supply chain disruptions were easing, think again. The global shipping industry is now being further derailed with reports of hundreds of vessels trapped at ports and consequently freight costs are surging again. In the Black Sea some vessels are being fired upon or detained in retaliation for sanctions imposed by the west on Russia's economy and the oligarchs.
Soaring wheat price
The Ukraine is a material global supplier of agricultural commodities, feeding some 600 million people. The invasion is rippling through the grains complex with wheat prices surging by a third since the beginning of February.
Wheat futures prices on the Chicago Board of Trade have now exceeded their 2021 highs, hitting the highest level since 2008.
The price of wheat traded "limit up" (as high as it is allowed to move in one session) on Tuesday to 984 cents per bushel, with traders concerned Russia's status as the world's largest wheat exporter and Ukraine as a top four supplier will be disrupted with a material impact on supply. Of course for Australian farmers, if floods haven't rendered their crop 'feed ' the price might just be right.
Manufacturing in the US on a tear
The US ISM Manufacturing Purchasing Manager's Index reading for February bounced to 58.6. The indicator is nearing two years of monthly expansion (a reading above 50 means manufacturing is growing in the US). Of course, many businesses globally have realised they should not be solely relying on China and should instead be diversifying their supply chains.  This is on top of the bounce back to meet post COVID demand.
The rate of expansion however is slowing. The index peaked back in March last year at 63.7.
The slowing rate of expansion may allay some of the fears surrounding inflation.
Surging inflation in Germany
Germany, to whom we are grateful for their U-turn on key energy policies over the weekend (and planning to extend the life-spans of coal and nuclear plants to reduce dependency on Russian gas) is experiencing rapidly rising inflation. The annual inflation rate in Germany now sits at 5.1 per cent, up from 4.9 per cent in January. The resurgence in inflation puts it at the fastest pace since June last year.
Italy trumps Germany
Italy, not to be outdone on the inflation front, decided it needed a higher CPI number than its football arch rivals soaring its CPI to the highest level since 1995 at 5.7 per cent. The number however coincided with the reporting of the highest rate of economic growth since 1995 at 6.6 per cent, which was primarily attributable to a rapid bounce out of the COVID-inspired recession.
In this video I cover the past market performance following major geopolitical or historical events since World War II. A discussion on the economic implications invariably begins with energy markets. Watch the video here: