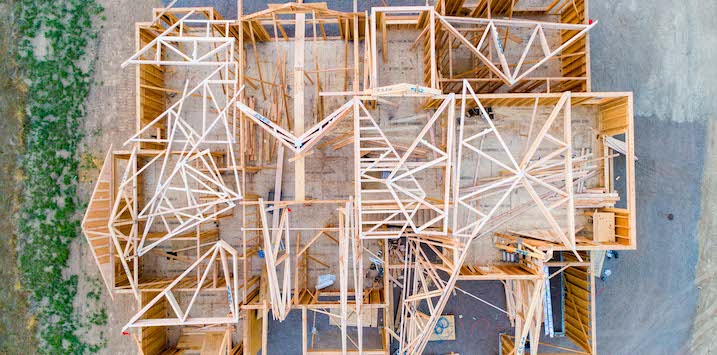 Why the HomeBuilder program is terrible public policy
During the GFC, the Federal Government rolled out 'Building the Education Revolution' to stimulate the construction sector. The scheme had merit, as it helped to fund schools, which are long-term public assets. The same cannot be said of the recently announced, and seriously flawed, HomeBuilder program.
The last few days have seen some completely mind-boggling announcements with the aim of stimulating the property sector.
First we have the HomeBuilder program announced last week to try to save jobs in the building and construction industry. This program gives $25,000 to people who fulfil a very narrow set of criteria:
Owner-occupier to build a new home or to substantially renovate an existing home.
Maximum income of $125,000 for singles and $200,000 for couples.
Renovation price range of $150,000-$750,000 and the existing home must not be valued above $1.5 million. There is also a maximum price cap of $750,000 for new home builds.
Contract signed before 31 December 2020 and construction to commence within 3 months of contract signing.
The government estimates that 27,000 applicants will take up the offer and that it will cost $680 million in total.
I see several issues with this program; some of them are:
My major concern is that this in effect constitutes a value transfer from each and every taxpayer to people who are existing homeowners. There are many people in this country suffering from the current crisis than people who are wealthy enough to already own their own homes and this money would have been much better spent on building social housing or similar projects where the government can direct exactly where it will be spent and show direct tangible benefits for the money spent.
My second issue is that the money will to a degree go to projects that would have happened anyway. What I can see happening is primarily three things:

People who have already signed a contract for a renovation or new home build will ask builders to cancel and then sign a new contract to qualify for the grant. Part of the grant will go to the homeowner and part will most likely go to the building company as a bump in the contract price without creating any additional work.
People who have not signed a contract will likely increase the value of their contemplated renovation or build by $25,000 through higher end appliances and fittings etc. as they have already set a budget and organised debt funding and will see this as extra money to spend. Again, this does not create any additional hours worked and does not save any jobs.
Or the house-builders will just increase the price of their packages by $25,000 and capture additional margins on houses that would have been built anyway.

My third issue is that even if you believe that it is worthwhile spending the money in this way, the program is very small and will not make much of a difference anyway (I guess the small size is a blessing in disguise if you like me do not believe this is a good way to spend money).
We also have the recently announced Housing stimulus package from the WA state government. This is a slightly better program than the HomeBuilder program but still contains some very questionable facets.
The good part is that it provides for $319 million in social housing spending to build 250 new dwellings and to refurbish 1,500 homes as well as to deliver a maintenance program to 3,800 homes. This is good spending as it is directed to provide a basic need to the most vulnerable in society.
The not so good part is that it provides $125 million in grants of $20,000 to anyone who wants to enter into a contract to build a new home or to buy a new property under construction. My objections to this spending are basically the same as the HomeBuilder program but, in addition, these grants are not means tested in any way and are open to foreigners as well. This means that a foreign multimillionaire looking to build a massive mansion is just as eligible for the grant as a local with limited means, which is completely bizarre to me!
Sometimes politicians truly are not aware that the money they are spending comes from tax receipts and should be spent in a way that primarily benefits the people who are deserving of help within the community that paid the taxes in the first place….