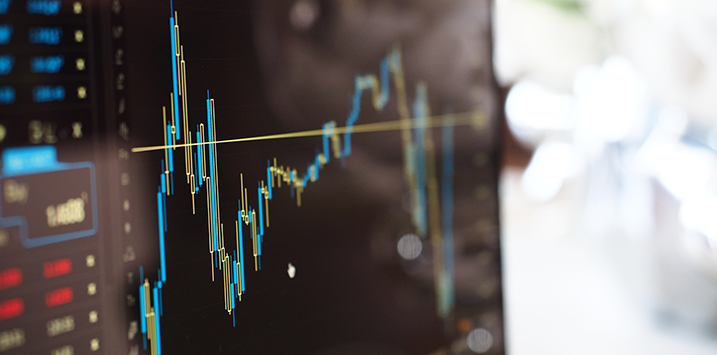 Why Polen Capital has pivoted from PayPal to SAP, Amazon and Netflix
Following PayPal's change in business strategy, disappointing 2022 guidance and retreating from elements of their long-term thesis provided less than a year ago, the Polen Capital Global Growth Fund has exited its position in PayPal.
While Polen Capital believes the backdrop for payments – specifically digital and mobile payments – is attractive and would have expected the tailwinds from COVID-19 to play very much in PayPal's favour, execution by management has been disappointing. In short, Polen Capital feel clients' funds are better deployed elsewhere. The Fund had increased its positions in both Visa and MasterCard in recent quarters as these businesses should provide better and more certain long-term investment prospects, while taking advantage of the favourable backdrop in payments.
In the case of SAP, the company is demonstrating that their cloud transition strategy is working. The company recently reported weak 2022 margin and free cashflow guidance, however this was largely expected as cloud growth is accelerating, and hence the opportunity to add to the SAP weighting. Current cloud backlog is running at a 25 per cent growth rate. Cloud, which tends to be a very sticky business with high recurring revenue, is now a $10 billion business and represents 40 per cent of sales. This is likely to increase over the next five years. Polen Capital believe SAP is a durable business lead by capable management and is poised to deliver high quality mid-teens earnings growth over the next five years.
Amazon has done an impressive job managing through the pandemic. The company doubled its fulfilment network and also head count over the past two years. To put this into context, Amazon added 273,000 employees in the last half of 2021 on top of over 400,000 employees in 2020. The company also allocated significant Capital Expenditure to infrastructure for AWS and transportation capacity during this period. This all took place in the face of inflation related to wage increases as well as higher pricing from third-party carriers supporting the company's fulfilment network. These heavy investments paid off with AWS growing 40 per cent year-on-year reaching a $71 billion annual run rate and total company revenue seeing a two-year annual compounded growth rate of 25 per cent.
Polen Capital has been following Netflix closely for many years. It is one of the strongest businesses in the world that the Polen Capital Global Growth Strategy had not owned – until now. It meets all Polen Capital's guardrails and is a dominant, globally scaled business enjoying – and in large part driving – the secular shift to streaming content. The two things that previously kept Polen Capital on the sidelines were negative free cashflow and valuation. Both have changed and this has presented the buying opportunity.
Streaming entertainment, which is on-demand, personalised and available on any screen, is superior to linear TV. As such, Netflix, the leader in on-demand streaming, and should continue to grow subscribers over time while also enjoying margin expansion due to economies of scale. With respect to the "streaming wars" Polen Capital believe content spend will be leveraged over time and the industry will experience consolidation. YouTube pulling back from original content to focus on creator-generated content may be an example of that. Finally, management has demonstrated competence and intellectual honesty over a long period of time.
The Polen Capital Global Growth Fund owns shares in SAP, Amazon and Netflix. This article was prepared 10 February 2022 with the information we have today, and our view may change. It does not constitute formal advice or professional investment advice. If you wish to trade these companies you should seek financial advice.