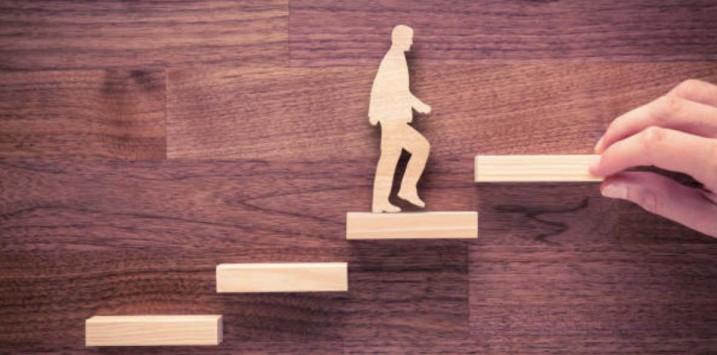 Why mentor
On International Women's Day last week, Sheryl Sandberg launched a new #MentorHer campaign. Mentoring is something I've done voluntarily both formally and informally for a number of years. It can be enormously gratifying and this campaign got me thinking about why it's so important.
A recent survey by LeanIn.Org and SurveyMonkey showed almost half of male managers are now uncomfortable participating in common work activities with women, including working alone and mentoring.[1] In fact "senior men are 3.5 times more hesitant to have a working dinner with a junior woman than a junior man, and five times more hesitant to travel with a junior woman than a junior man," Rachel Thomas, president of LeanIn.Org. This statistic is terrifying given how often you hear senior leaders and management quote the mentors that helped them achieve their goals. Cheers to all the senior men who have beaten this stigma and mentored me.
One thing Sheryl Sandberg's campaign is very clear about is that this is applicable to all careers. "It's hard to imagine a career where someone showing you the ropes, giving you some tips [and] introducing you to people who make decisions is not valuable," Thomas said. She includes an example of a plumber who runs a LeanIn group for women in the trades.
Whilst there are many, these are my top three reasons for why you should mentor:
It feels good. If you're reading this today, I'm sure you've had plenty of help to get to where you are. Mentoring is a nice opportunity to give back and help the next generation navigate their careers and aspirations (whatever those might be). It's also enormously satisfying watching a mentee achieve their goals and navigate life's challenges.
You will learn. You learn better by teaching what you already know. Mentoring helps your own understanding of your field and may even accelerate your own development. Furthermore, you'd be surprised how much you may learn off your mentee(s). Don't ever assume a mentorship is a one-way flow of information.
By mentoring under-represented groups in your field, you can directly assist in bridging diversity gaps. Women are significantly under-represented in industries such as finance, IT and mining. Men are underrepresented in nursing and primary school teaching. If you'd like to see more diversity (not just in gender) in your industry – why not help those trying to start their careers?
How do you mentor?
There are many formal mentoring programs, but it doesn't have to be prescribed. A new employee, someone you meet at a work function, a client, someone in another division to you – these are all avenues where you can meet both mentors and mentees. Some of my best mentors have evolved naturally from staying in touch with people I respect and simply ensuring I continue to see them regularly for advice both big and small.
I'd like to take this opportunity to mention how grateful I am to all the people who have reached out and mentored me throughout my career. The colleagues, managers, competitors, clients and leaders who have taken the time to answer my many questions and had the patience to walk me through many an obstacle. Your advice and guidance has been invaluable to get me where I am.
[1] Source: https://www.forbes.com/sites/natalierobehmed/2018/02/06/amid-metoo-backlash-lean-ins-sheryl-sandberg-launches-mentorher-campaign/#7918017627e4
This post was contributed by a representative of Montgomery Investment Management Pty Limited (AFSL No. 354564). The principal purpose of this post is to provide factual information and not provide financial product advice. Additionally, the information provided is not intended to provide any recommendation or opinion about any financial product. Any commentary and statements of opinion however may contain general advice only that is prepared without taking into account your personal objectives, financial circumstances or needs. Because of this, before acting on any of the information provided, you should always consider its appropriateness in light of your personal objectives, financial circumstances and needs and should consider seeking independent advice from a financial advisor if necessary before making any decisions. This post specifically excludes personal advice.
INVEST WITH MONTGOMERY