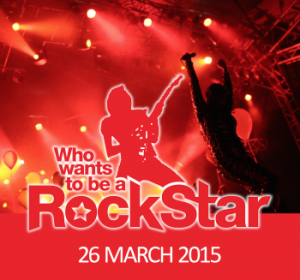 Who wants to be a Rockstar?!
Montgomery are excited to announce we are a Gold sponsor at this year's annual Financial Community Aid Program (FICAP) fundraising event. To date FICAP has raised over $850,000 for a number of worthwhile charities and have made a commitment to reach one million dollars for the kids of NSW.The program was formed in early 2006 by a group of financial services professionals looking to give back to the community. The aim of this fantastic organisation is to raise money for a variety of charities that benefit families affected by cancer, children's hearing loss and disadvantaged young people, women, children and families in the Sydney and NSW community.
The annual fundraiser is coming up on Thursday 26 March and the Montgomery team are looking forward to attending a fun night of entertainment and giving back to the community.
2015's chosen charities include The Sheperd Centre, Weave Youth & Community Services and Redkite. The Shepherd Centre has assisted close to 2,000 children who are deaf or hearing impaired, to improve their quality of life. Weave, is a non-profit community organisation that has been working for the past 30 years with disadvantaged and vulnerable children, young people, women, and families in the City of Sydney and South Sydney areas. Redkite is a national charity that supports children, young adults with cancer and their families through the entire cancer journey. There are approximately 1,500 teenagers and young adults on the cancer journey at any one time, of which there are 270 new diagnoses in NSW each year.
You can find out more about the program and it's great work at their website.