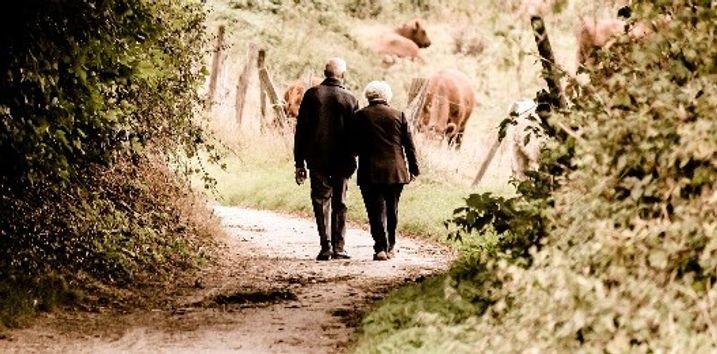 Where are Australian SMSFs investing their money?
According to recent research by Rainmaker, the self-managed super fund (SMSF) market in Australia reached $700 billion as of 30 June 2020. At Montgomery, almost half of our directly invested clients enter under a SMSF and there is no doubt SMSFs are here to stay.
The Australian Taxation Office (ATO) release quarterly statistics on the SMSF market in Australia, and as of 31 March 2020 there were 596,180 active and documented SMSFs with net growth of 4,789 over the quarter from December 2019. Although the average size SMSF is just above $1 million in assets, there is a growing concentration of SMSFs of $2 million plus which is captured in the graph below. In fact, this cohort of SMSFs make up more than 50 per cent of the total SMSF assets as of 30 September 2020. What is also notable is that the total number of smaller SMSFs are decreasing, which makes sense given the ongoing costs to administer them relative to the balance of the SMSF itself and of course given the advent of investment platforms such as Netwealth.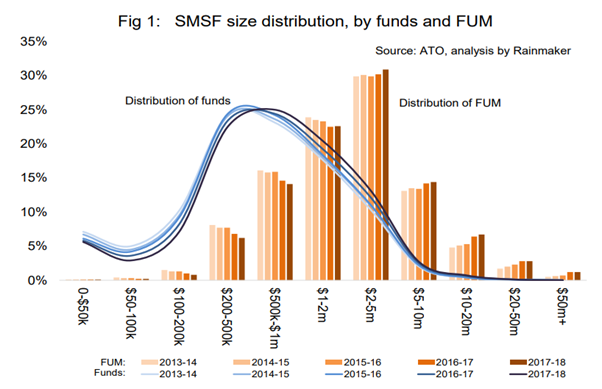 So, where are most Australian SMSFs investing?
According to the ATO's quarterly data release, the top three assets classes in order are listed shares at $167,163 million, cash and term deposits at $149,866 million and unlisted trusts at $79,292 million as of 30 March 2020[i]. What is interesting is this does vary depending on the size of the SMSF. As per the graph below, there are no surprises that the larger SMSFs or those above $2 million in assets tend to hold less cash and invest more up the risk curve with almost double the amount invested in pooled investments or managed funds when compared to other SMSFs at the other end of the size spectrum.
As a result of their scale, this cohort of SMSFs would have direct access to a broader range of investment solutions across a number of asset classes and would not be limited to those just listed on the ASX. Furthermore, such a direction of assets to these investments would also be a consequence of a decade plus of declining interest rates forcing many SMSFs to become creative in the search for yield. Those SMSFs that have the luxury of having $20 million plus in assets may not need to be as risk adverse as the $2 million cohort!
You can follow the ATO quarterly release of statistics on Australian SMSFs here.
[i] Source: https://www.ato.gov.au/About-ATO/Research-and-statistics/In-detail/Super-statistics/SMSF/Self-managed-super-fund-quarterly-statistical-report—March-2020/?anchor=Assetallocation#Assetallocation