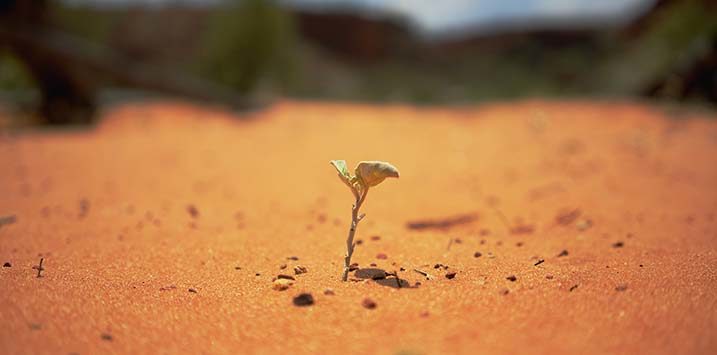 When will growth companies get their (share price) mojo back?
Continuing with the thematic of Earnings Per Share (EPS) growth combined with severe P/E compression, delivering the worst June half-year returns for many U.S. Indexes over several decades, I thought it's appropriate to do a deep dive into the Polen Capital Global Small and Mid Cap Fund.
For context, the Polen Capital Global Small and Mid Cap Fund was launched on the 21 October 2021 and over the eight odd months to 30 June 2022, early investors – including many of us at Montgomery Investment Management – recorded a paper loss exceeding 40 per cent.
Over this period, the prospective 12-month P/E of the 29-stock portfolio declined from around 45X to 26X. The prospective 12-month Enterprise Value (market capitalisation + net debt or – net cash) to EBITDA ratio declined from 32X to 18X. Both ratios compressed by at least 40 per cent. Importantly, the long-term annualised EPS growth estimates, on a weighted average basis, are 20 per cent. If these average estimates remain intact, the prospective 12-month P/E of the Fund will come down to 15.0X in three years.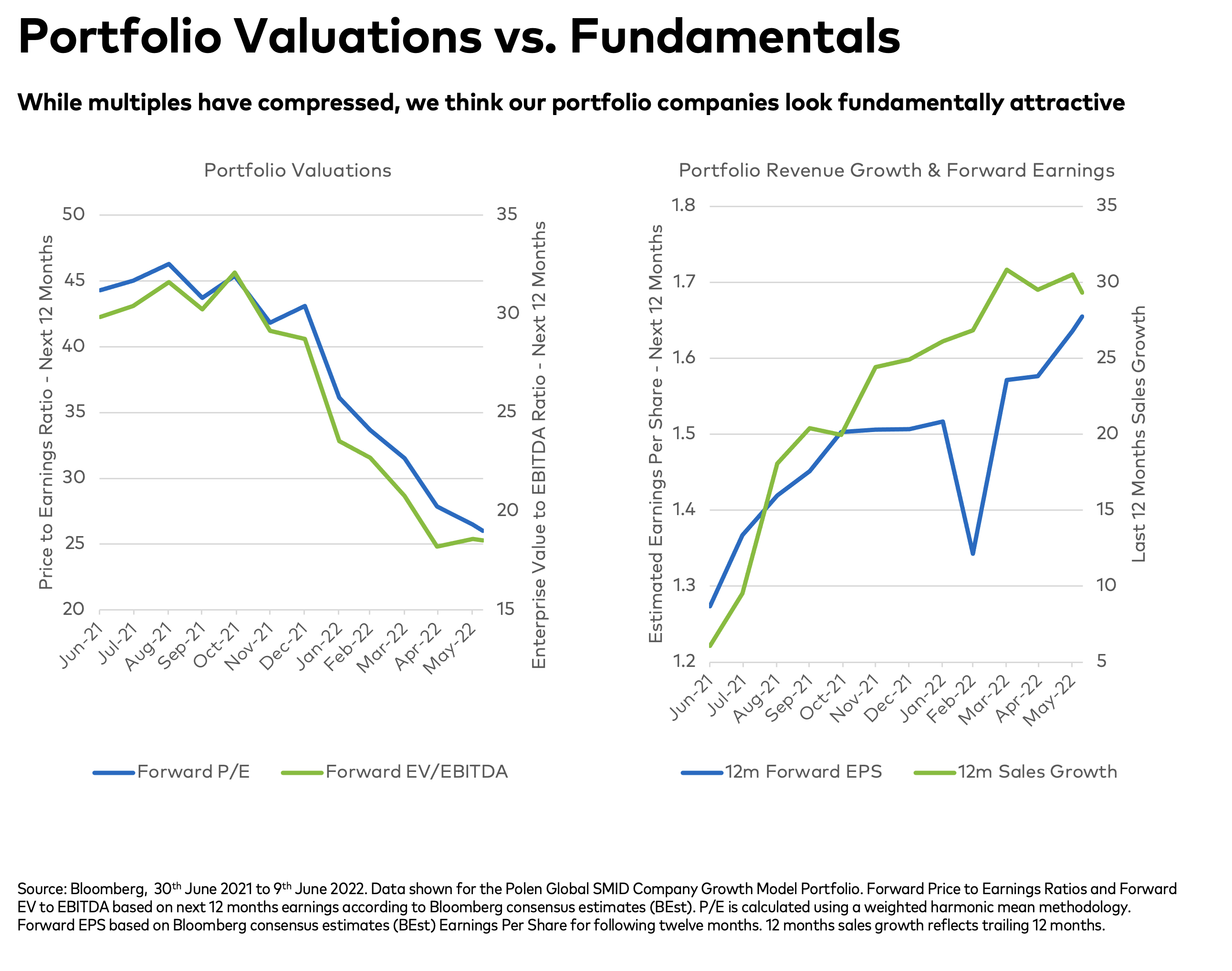 Relative to the 7,800 stocks in the benchmark, the MSCI All Country World Index SMID Net in Australian Dollars, the Fund's portfolio has a weighted average Return on Equity of 26 per cent (compared with 14 per cent for the Index) and the balance sheet has negligible net debt (compared with 2.3X Net Debt/ EBITDA for the Index).
Other attributes include a weighted average market capitalisation across the 29 stock portfolio of US$7.4 billion, (around 1.3 per cent of the weighted average market capitalisation of the 23 stock Polen Capital Global Growth Fund of US$583.7 billion), and Revenue for the Fund is split across the Americas (49 per cent, being North America 46 per cent and Latin America 3 per cent), Europe, Africa and the Middle East (34 per cent, with Europe accounting for 32 per cent) and Asia Pacific (13 per cent, with Japan accounting for 6 per cent).
For context, Polen Capital has never been enamoured with highly cyclical, capital-intensive industries, and the Fund has nil weighting to Energy, Materials and Utilities, and a negligible weighting to Real Estate and Industrials. These five sectors account for nearly half of the benchmark, and so when cyclicals do well, which has been the case for the past eight months – Polen Capital does relatively poorly.
The big question is when do the "growth companies", for example those typically found in the Information Technology sector, start to get their (share price) mojo back?
The issuer of units in the Polen Capital Global Small and Mid Cap Fund (ARSN: 652 035 642) is the Fund's responsible entity Fundhost Limited (ABN 69 092 517 087) (AFSL: 233045). The Product Disclosure Statement (PDS) contains all of the details of the offer. Copies of the PDS and Target Market Definition (TMD) are available from Montgomery Investment Management, contactable on (02) 8046 5000 or at www.montinvest.com and at https://fundhost.com.au/ An investment in the Fund must be through a valid paper or online application form accompanying the PDS. Before making any decision to make or hold any investment in the Fund you should consider the PDS and TMD in full. The information provided is general in nature and does not take into account your investment objectives, financial situation or particular needs. You should consider your own investment objectives, financial situation and particular needs before acting upon this information and consider seeking advice from a licensed financial advisor if necessary.