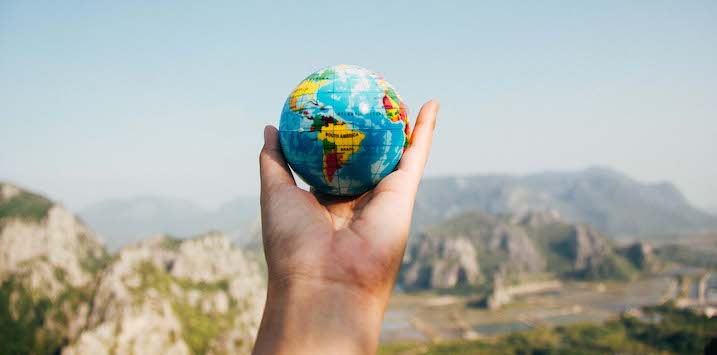 When unconventional policy becomes the convention
In the first days of the new calendar year, as the world braced itself for a potential war in Iran, Ben Bernanke, the former Chair of the Federal Reserve, gave a speech to the American Economic Association in San Diego. The topic? "The new tools of monetary policy".
The timing and selection of such a topic to discuss by Bernanke will be unsurprising to those who read our recent whitepaper "Low rates, assets inflate". You see, after the global equity market meltdown of late 2018, we have started to seriously consider the hypothesis that interest rates simply cannot increase both materially and sustainably. And indeed, we may well be in a low interest rate environment for a much longer period than most expect.
So it is unsurprising, therefore, that the world's current and former central bankers are sharpening their analysis of unconventional monetary tools – as these are some of the only tools left for monetary policy makers in a low interest rate world. Indeed Australia's own Philip Lowe even gave a speech in November called: "Unconventional Monetary Policy: Some Lessons from Overseas" in which he too evaluated the list of unconventional tools that were at the disposal of central banks.
Back to Ben Bernanke now and the thrust of his speech was as follows:
Quantitative Easing, a term used to describe the purchase of longer-term assets by a central bank, remained a powerful tool even when the central bank's balance sheet grew.
Forward guidance too became a powerful tool over time.
If the nominal neutral rate – the rate that is neither expansionary or contractionary – is in the range of 2-3 percent, consistent with most estimates for the United States, then modelling suggests that QE and forward guidance together can add about 3 percentage points of policy space, largely compensating for the effects of the lower bound on rates.
Said another way, Bernanke is highly supportive and encouraging of such unconventional, accommodative monetary policies to be called upon as and when required.
Others have taken this idea one step further and suggested that it is only a matter of time before we see the direct financing of governments by central banks. In September last year, Deutsche Bank published a "Long-Term Asset Return Study" in which its authors concluded:
"… whether it's due to unfavourable demographics, unfunded liabilities, democracies unable to spend less than they tax or weak productivity/economic growth, it seems inevitable that government debt will continue to grow in the years ahead… Zero-percent perpetuals [i.e. interest-free perpetual bonds issued by governments, acquired by their central banks] do not seem too far away."
This sounds surreal. But Deutsche Bank may well be right. After all, more than half of all Japanese government debt outstanding is owned by the Bank of Japan today. While not a direct form of government financing (since these bonds were acquired in the secondary market), it's not too distant a conceptual leap.
These conditions, while a little scary for the long-term prospects of the global monetary system, are highly favourable for asset prices – equities, in particular.