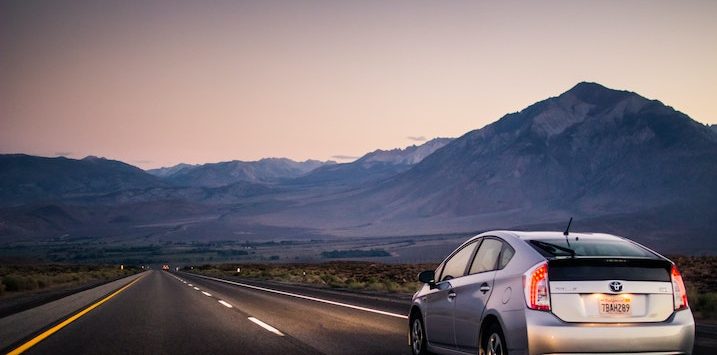 What Toyota's update tells us about supply chain disruptions
We've all heard stories about new-car buyers waiting months for some in-demand models, not to mention the incredible spike in used-car prices. The same factors are behind both issues: supply chain disruptions that are plaguing most carmakers and original equipment manufacturers (OEMs).  Recent reports by Toyota and Polaris paint a picture of these disruptions, and how long we can expect them to play out.
Perhaps bookending the gamut of global vehicle manufacturers is Toyota, well known to virtually everyone as the world's largest. Polaris Inc. is an American listed manufacturer of all-terrain vehicles, motorcycles, snowmobiles, boats, and neighbourhood electric vehicles – is the other bookend.
This week, Toyota provided a trading update noting FY21 worldwide sales grew 104.7 per cent over 2020's pandemic-impacted sales to 9.51 million units and the second-highest level in history. Meanwhile, global production also grew 104.7 per cent to approximately 8.57 million units despite the ongoing impacts of the COVID-19 pandemic and parts supply shortages. In addition, recall vehicle production plunged in 2021 as the chip shortage idled factories.
In March 2022, worldwide Toyota production rose 102.8 per cent year-on-year to a record high for a single month of approximately 870,000 units.
Toyota operates one of the industry's most complex global supply and logistics chains. One suspects preferential buying power, geographic diversification of production and sales, and some accessories and chip-related functionality compromises may have contributed to the record results. (Manufacturers are increasing production and deliveries by stretching their chip supplies and delivering vehicles without the full functionality of earlier models).
According to U.S. consultants J.D. Power and LMC Automotive, however, U.S. new vehicle sales are expected to fall in April as low inventories and rising interest rates boost prices amid high demand. As a result, U.S. retail sales of new vehicles in April could fall 23.8 per cent to 1.1 million units from a year earlier, according to their report released this week.
In sympathy with the rest of the world, U.S. demand remains strong, but with fewer than 900,000 units in inventory at dealerships, sales volumes will be well below year-ago levels.
The shift in spending from services to goods during the COVID-19 pandemic has benefited vehicle manufacturers in sales. Still, they have fought for over a year to manage robust demand amid a tight labour market, supply bottlenecks, a global shortage of electronic components, especially computer chips, and now, COVID lockdowns in China and the war in Ukraine.
And as raw material prices surge, theft has increased demand for specific car parts. Catalytic converters, for example, contain just a few grams of platinum, palladium and rhodium, which react with combustion gases to reduce the hydrocarbons, carbon monoxide and nitrous oxide emitted through a vehicle's exhaust.
When prices for these raw elements surge, recyclers have reportedly paid up to $US2,000 for a single catalytic converter. In the U.S., where the problem is acute, 14,433 converters were illegally removed from parked vehicles, up from 1,298 back in 2018.  
Meanwhile, Australia's Polaris distributor has provided its customers with a notice that also offers investors insights into the current supply chain disruptions impacting many, if not all, motor vehicle OEMs.
In its customer notice, the company first confirmed world demand for all types of automotive vehicles remains at record highs. Delivery delays, however, are being caused by a variety of factors and Polaris specifically cites raw material supplies impacting the upstream production of components, which in turn delays completion of production. 
Upstream suppliers to the company's manufacturing factories in North America and Europe are themselves also being "severely" impacted by COVID related interruptions to their workforce and their own suppliers.
Polaris further notes, in addition to the disruption throughout the supply chain of components and manufacturing, it faces the worst global logistic environment "ever."  These logistics delays impact the receipt of critical components to complete manufacturing, while the global shortage of shipping containers and space on vessels delays the delivery of finished vehicles and raises the cost of their delivery.
Critically, the company hazards a highly qualified guess at answering the question of a date for a return to normal. Hopeful of an improvement to supply chain constraints by mid 2023, Polaris notes even if supply and logistic issues were dramatically improved very soon, a great deal of time would pass before it caught up to existing orders. 
Separately, automotive consultants Cox Automotive's Senior Economist Charlie Chesbrough reaffirmed this bottleneck in deliveries, stating: "We expect production volumes to improve in the second half of the year, but fulfilling existing orders may not allow dealer inventory to accumulate in any noticeable way."
Polaris concludes its answer to the question of a return to normal by noting: "Unfortunately, we do not see any end in sight to these current challenges impacting the supply of components to allow for vehicle production to increase."