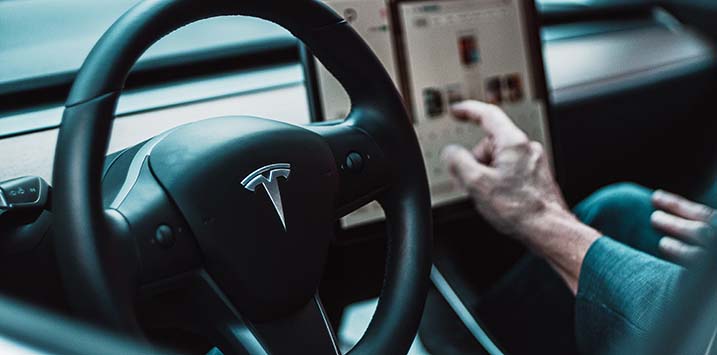 What to make of the Tesla share price?
Around ten years ago, a small company called Tesla Motors (NASDAQ:TSLA) launched its IPO on the NASDAQ stock exchange, raising a total of US$226.1 million at a (split adjusted) share price of US$3.40. Since that time, shareholders in Tesla have enjoyed spectacular gains, as set out below.
Tesla Share Price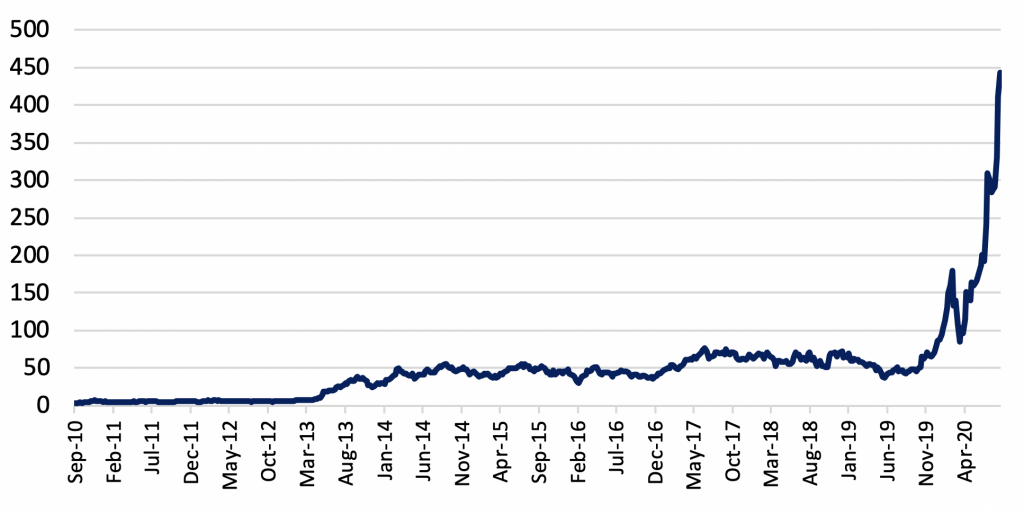 Source: Bloomberg
For much of the last ten years, however, Tesla shares have done little. The spectacular gains accrued in two periods – one in 2013/14 when the shares increased by a factor of around 10x and again in the last 12 months when the shares have once again increased by a factor of around 10x.
Some reasons for the rapid gains in 2013/14 can readily be found. During this period, Tesla transitioned from being essentially a start-up with highly uncertain survival prospects to being a credible auto business, redefining public expectations around electric vehicles with its introduction of the Model S, and in 2013 generating its first quarterly profit. Reflecting this progress, between 1 January 2013 and 1 January 2014, consensus full year earnings forecasts for Tesla were revised up sharply, with 2015 net income forecasts moving from US$247 million to US$432 million and 2016 net income forecasts moving from US$415 million to US$784 million.
A 10x share price gain for a less-than-doubling of earnings expectations may seem excessive, but for a company that had been struggling for survival (and accordingly discounted), an improving financial picture can make a big difference as the discount is unwound.