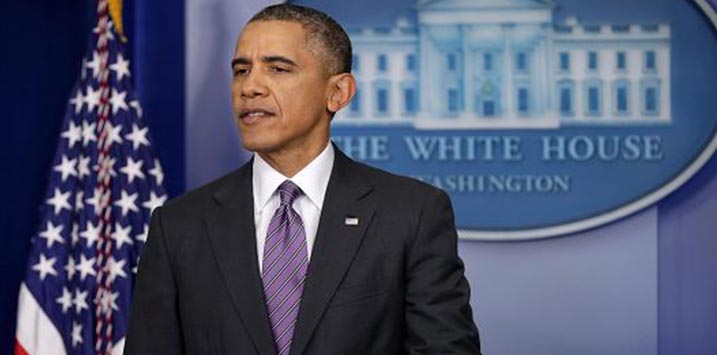 What the repeal of Obamacare will mean for the U.S.
When it comes to political footballs, U.S. healthcare is hard to beat. Just seven years ago, in March 2010, the Affordable Care Act – nicknamed 'Obamacare' – became law. This significant overhaul of the U.S. healthcare system was, of course, strongly criticised by the Republican Party and its backers. Now, the Republicans are about to dismantle it.
The recently proposed House Republican health plan has been sharply criticised by both sides of the political aisle. Democrats point to the likely increase in uninsured Americans that would result from the bill. Republicans, on the other hand, lament that the proposal does not go far enough in dismantling Obamacare, labelling the new bill "Obamacare Lite".
The bill being passed in its current form is no sure thing, although the final form of legislation signed into law is likely to have far-reaching consequences for low-income Americans, the U.S. budget deficit, and future support for the Republican party.
Last week, the House GOP released its health plan that would repeal and replace Obamacare. Republicans have loathed Obamacare due to the individual mandate – that is, the requirement that all Americans take out healthcare coverage, or face a penalty. They viewed the law as intrusive, and the redistributive mechanism of the healthcare exchanges – the poor who purchase insurance on government exchanges are in effect subsidised by the higher premiums paid by Americans who can afford private health insurance – did not gel well with the Republican ideology. It was no surprise that, with the Republicans controlling both the House of Representatives and the Senate, they would swiftly seek to relegate Obamacare to the history books. And swiftly they did.
In an unusual and perhaps intentional move, the Republican healthcare proposal was released prior to the Congressional Budget Office ('CBO'), a non-partisan body that performs independent analysis on budgetary and economic issues, conducting a full analysis of the bill. This is remarkable but not surprising when the CBO later issued an analysis that predicted that under the House Republican proposal, the number of uninsured Americans would grow by 24 million (it is worth noting that Donald Trump had previously stated that everybody would be covered under his new plan).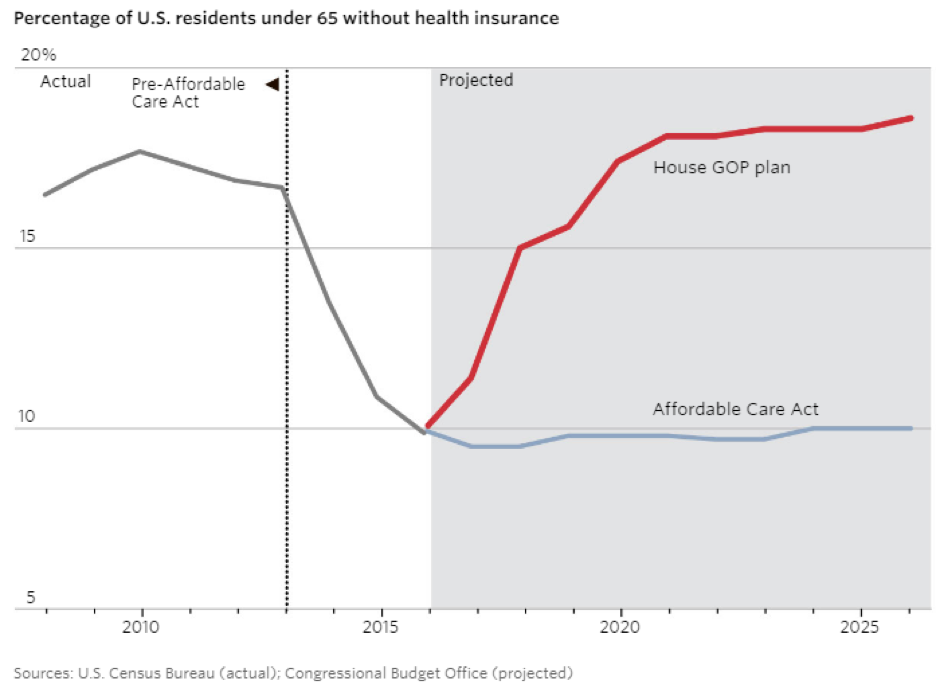 This is an astonishing number and undoes much of the progress Obamacare made in improving the affordability and accessibility of healthcare to previously uninsured Americans. However, the CBO also found that the legislation would reduce the federal deficit by $337 billion over the next decade, a number that will surely be touted by Republicans in attempting to secure support for the bill. Ironically, many of the voters who carried Trump to the Presidency stand to lose out from this new health plan, with many low-income Americans potentially losing their healthcare coverage due to the insufficiency of the tax credits under the new plan. This has serious implications for the future support for the Republican Party from this portion of the voter base.