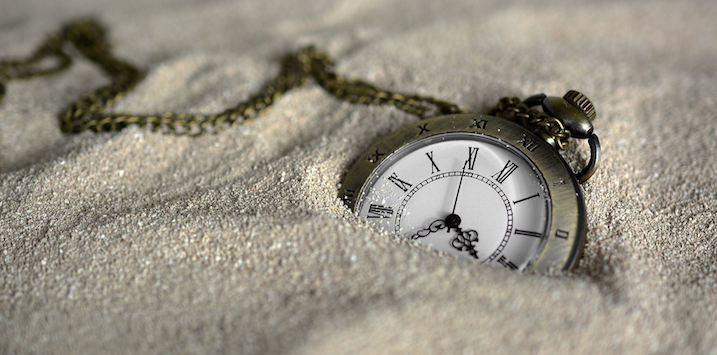 What Stock Would You Hold for a Lifetime?
In a previous article, I wrote about when and why it might make sense to follow the advice of holding companies for long periods when Buffett said: "Our favorite stock holding period is forever". It is worth digging into this further and exploring what characteristics you'd look for in a business you planned to hold forever.
Let's consider a scenario where you plan to buy a business with your retirement fund that you are unable to sell for 50 years (not forever, but close enough). The reason for wanting to hold this investment for such a long period is the opportunity to buy a so-called "compounder" – a business that is able to employ capital at high rates of return – and to enjoy the compounding effect of growth on the value of your investment. But how do you know which stock to choose?
There are over 3,500 publicly-listed companies in the U.S. alone. Within this group some companies will cease to exist within that 50-year time-frame, many will muddle along, and some will perform well. Only a very select number of companies will be able to compound capital at attractive rates of return for a multi-decade period. As we learn in Economics 101, excess returns in an industry attract capital from other firms, and those returns get competed away, and so does the opportunity to achieve outsized investment returns. So then what should investors look for to avoid an investment that's likely to do poorly?
If we were to think about what would be needed to tilt the chances of this investment being a success in our favour we could narrow it down to a company that:
(i) has a durable competitive advantage/business moat. This could refer to a low-cost/scale advantage, network effects, or high switching costs. Essentially you want to find an industry where there are enormous barriers to entry and the asset/market positioning the firm has built up is very hard to replicate.
(ii) sells a product or service that is a high value component to an overall process, but also a low cost. This is the so-called "Jesus nut" on a helicopter – the bolt at the top of a helicopter propeller shaft that holds all the flying parts together. It's called that because if it fails, the helicopter would detach from the rotor, and only thing the crew could do is pray to Jesus. This is obviously a mission critical component, but also an infinitesimal cost of the overall helicopter, which makes the component less likely to be substituted out for a competing product on the basis of price alone. These businesses also tend to have better pricing power over time.
(iii) has the ability for its economics to improve over time. A business whose costs move in perfect tandem with its revenue line will obviously benefit much less than a firm that's growing its revenues with a fixed cost base. Said in a technical way, businesses that earn high incremental margins and have the opportunity to improve the economics of the business (fixed cost leverage) are favourable to own.
(iv) has low levels of debt. Even the best business can be destroyed if it is saddled with too much debt. Virtually all businesses exhibit varying levels of cyclicality (although to greatly varying degrees), so it's advisable to look for companies with at most only modest levels of leverage.
With this in mind, what company would you choose if you had to hold it for 50 years, and why do you think it's likely to perform well over that period?