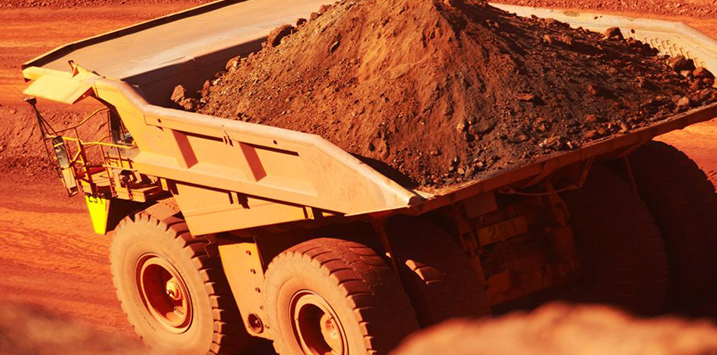 Is Mr Market right about the iron ore price?
What a difference a year makes! Back in January, the iron ore spot price was languishing at US$42 per dry metric tonne. Today it's around US$55. And the rising price has flowed straight to the bottom line – and share price – of producers like Fortescue (ASX: FMG). The question is: are these elevated share prices justified?
A company's stock price is nothing more than a numerical representation of a set of future expectations implied by the market. These are expectations around future revenues, future profit margins, future capital requirements, etcetera.
Ben Graham, of Columbia Business School, developed the allegory of Mr Market – a concept that was subsequently made popular by Warren Buffett. The idea is simple: imagine you have a partner in each business you own called Mr Market. He frequently offers to sell you his share of the business, or buy your share. A manic-depressive, Mr Market frequently revises his offer up and down and you are free to take up or decline his offer every day – knowing full well he will be back tomorrow with a new offer.
This is the idea of the stock market to value-investors who believe that the "price" of a business (reflected by its stock price on any particular day) is different from the "intrinsic value" of the business. Sometimes price and value are the same; and sometimes they are not. The idea is to sell your shares to Mr Market when he is likely overpaying; and buy his shares when he is likely selling at too low a price.
Your author believes that calling Mr Market a manic-depressive is a little harsh. It is not so much that he is emotional, it is more that his expectations about what is going to happen in the future are not always correct. And who can blame him? It is hard to accurately predict the future on a sustainable basis.
So when a stock price increases, all that has really happened is that Mr Market's expectations about the future revenues, earnings and cash flows of the underlying business have increased. And when a stock price falls, Mr Market has simply downgraded his expectations about the future economics of the underlying business.
One pocket of the Australian stock market that has done very well this year is the iron ore sector. Producers of iron ore have enjoyed an increase in the global price of more than 30 percent, from around US$40 per dry metric tonne to over US$55. This increase in price has flowed straight to the bottom lines of Australian producers and their stock prices have soared.
Take Fortescue (ASX: FMG), for example: its stock price has increased by more than 2.5 times since the beginning of the year. A truly phenomenal rally. But what does this increase in price actually mean?
It means that Mr Market has significantly upgraded his expectations about Fortescue's future revenues and earnings. For a mining company like Fortescue that has largely completed its major capacity expansions, this upgrade in expectations relates almost entirely to the iron ore price.
Indeed, Mr Market has basically upgraded his long run iron ore price expectation to an estimated US$48 per dry metric tonne. Forever.
In other words, if you buy Mr Market's share of the Fortescue business today, you do well if the iron ore price remains above US$48; and probably not so well if it comes in less than US$48 on a sustained basis.
Investors need to make up their own minds if they believe Mr Market is being reasonable or not with his iron ore price forecast. Sometimes he gets it right and sometimes he is wrong. But investors should always at least ask him what he is expecting for the business that you jointly own. Only then can you make an informed decision whether or not to buy or sell.