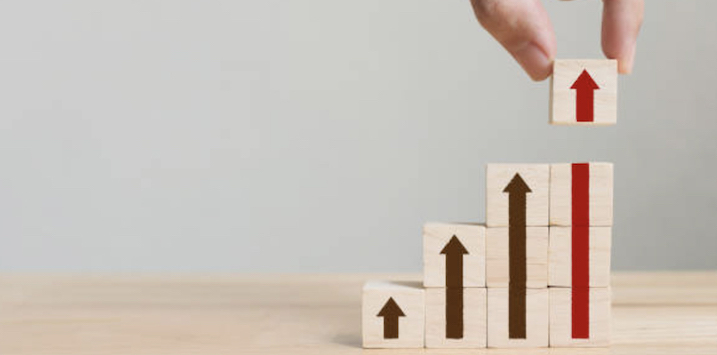 What is a long/short to do?
Over the past few weeks we have had the pleasure of meeting with clients and friends of the firm around Australia and New Zealand. The turbulent and challenging final quarter of last year was of great interest to many, despite, or perhaps because, of the quick rebound in stock markets in the first couple months of this year. As we expected the light was also shone on the performance of long/short equity strategies over this period.
Unfortunately, there was a broad sense of disappointment from advisers and clients. This started with dismay that many long/short equity funds that had promised insulation from market downturns had performed even worse than the market when global equities declined 11 per cent (in Australian dollar terms) in the fourth quarter of 2018. It continued with head-shaking that many of these also did not participate in the 9 per cent upswing in January and February.
We hazard a guess that many of these funds were not only more heavily exposed to the market as markets were rising ahead of the October sell-off, but that they were also caught on the wrong side of non-fundamental rotations between sectors and countries that we had noticed. Finally, with the fear and pressure being felt by the end of the year we had noticed many managers head for the exits by reducing exposure which made it hard to perform well when equities gained in early 2019.
Fortunately, we were able to tell a more positive story about the performance of Montaka, our long/short strategy. By the time we entered the final calendar quarter Montaka's net exposure had been lowered to 39 per cent because we identified increasing risks around US-China trade, persistently tight monetary policy, and stock prices that kept edging higher. This held the fund in good stead when these risks ultimately were repriced by markets in the October and December falls. Montaka protected significant client capital declining 6 per cent versus an 11 per cent fall in the broader market.
Then in December the US and China started to come together, the US Fed announced a pause in tightening, and stocks had become cheaper – 20 per cent or more cheaper since their peaks. We took the opportunity to add to positions in great businesses at bargain prices and deploy dry powder. Montaka's net exposure to the market went above 60 per cent when the market finally recognised this by Christmas Eve last year, equities turned, and Montaka participated in much of the gains.
Over the full five-month stretch from the end of September 2018 to the end of February 2019 equity markets dived and even after a come-back were still down 2 per cent. On the other hand, Montaka protected capital, posted positive performance (up 1 per cent) and delivered a smoother journey on the way. It's a short period to view performance, but we look at this as a microcosm of what Montaka can achieve. As we repeat this through cycles the value to our clients will compound.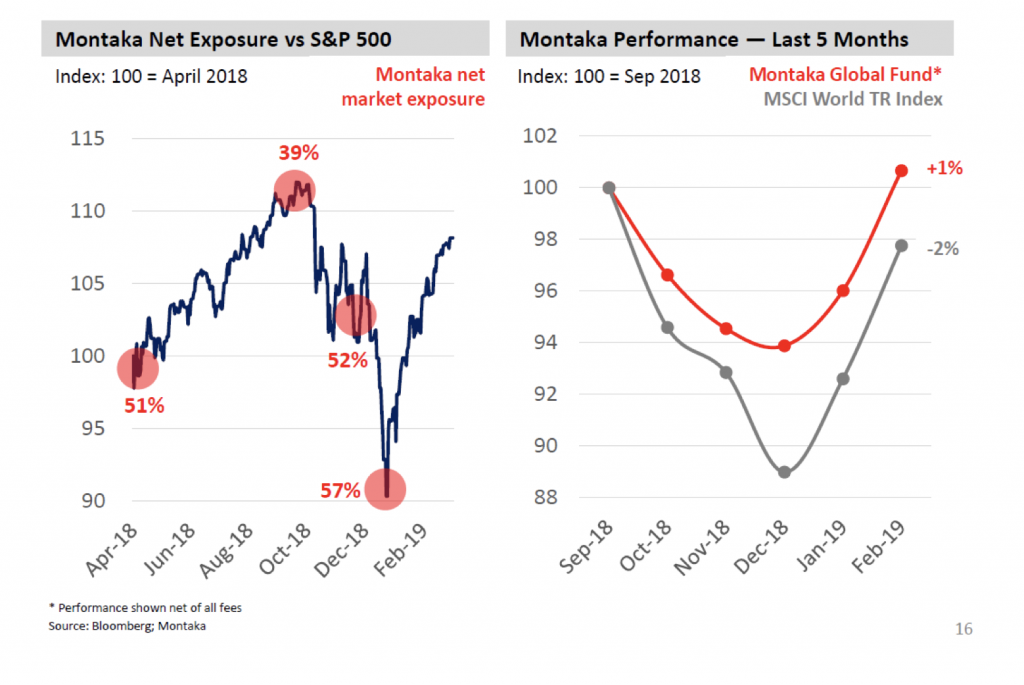 To learn more about our Montaka strategy, please click here.