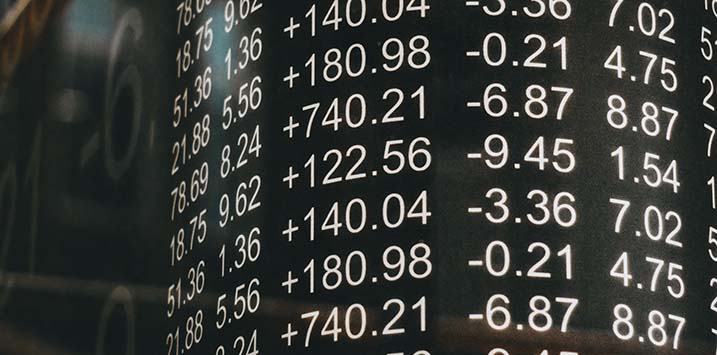 What do high quality earnings look like? – Part 2
In a previous post, we asked readers to give their thoughts on what counted as high quality earnings. In this article we will provide further thoughts on how we define high quality earnings streams. This question of how to define high quality earnings depends on what precisely we are referring to, and there are two elements where the level of quality needs to be assessed: (i) the quality of the reported earnings; and (ii) the quality of the earnings of the underlying business.
Reported earnings 
Reported earnings refer to the total of cash flows from operations and accruals. What follows from this is that the cash flow and reported earnings of a business are distinct. While cash flow represents, as the name suggests, the movement of cash from real transactions, accounting principles make adjustments for transactions that represent value for a business, but where no cash has moved. These are called accruals, and they relate to the revenues earned or expenses incurred which will impact a company's earnings, but when no cash has actually changed hands between parties. Take the example of a retailer that purchases inventory on credit. The supplier will send the retailer an invoice, perhaps stipulating that payment must be made within 30 days. This is a real transaction, yet no cash moves until that invoice is paid.
So with this said, unscrupulous management teams have the ability to manipulate the earnings of a company either via changes to cash from operations (which is less common, and usually involves changes to real transactions such as providing incentives to pull future product demand forward into a current quarter) or (more commonly) via adjusting accruals.
Former SEC Chairman, Arthur Levitt made the following comments, alluding to risks when management teams get too creative with their accounting tactics: "Flexibility in accounting allows it to keep pace with business innovations. Abuses such as earnings management occur when people exploit this pliancy. Trickery is employed to obscure actual financial volatility. This in turn, masks the true consequences of management's decisions." From this we can conclude that high quality reported earnings are earnings that match the economic reality of the financial performance of a business.
Quality of the earnings of the underlying business
The second component of earnings quality relates to the characteristics of the earnings streams a business produces. High quality earnings streams are sustainable and resilient. What do we mean by this? High quality businesses typically possess hard-to-replicate assets and typically have little to no competition. This advantaged position and relative insulation from competition creates an element of sustainability to those earnings streams to the extent that we can gain confidence that they will not easily be competed away. The resiliency of these earnings streams is driven by high quality businesses usually selling a product or service that is relatively inelastic. Thus even in recessionary periods where aggregate demand is weakened, the revenues and earnings of a high quality business are unlikely to be greatly affected.
Please click here to read: What do high quality earnings look like? – Part 1