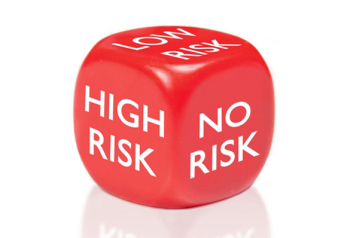 Vocation, vocation, vocation
After a review of the events leading up to Vocation Limited's (ASX: VET) recent announcement (see here), you may just feel like a vacation. Events such as these can create utter destruction in the wealth of shareholders, which is unfortunate, however they also offer valuable lessons in what to watch out for. Below I've prepared a brief chronology of events for Vocation over the last 6 months or so.
On the 25th of August 2014, in an announcement titled "Response to Press Speculation", the company informed the market that it was under review by the Department of Education and Early Childhood Development (DEECD). As a result, some of its government funding had been withheld and that it considered "neither the review nor its anticipated outcomes [are] material to Vocation".
The market largely shrugged of the announcement and the company's share price held above $3.
At the firm's AGM in October, the firm noted that it expected the review to be completed over the next couple of weeks. From an overview of the firm's presentations, all looked well with little hint of the tsunami that was to follow.
23 October, the firm went into a trading halt and on the 27th it was suspended from quotation. An announcement was made that the DEECD had completed its review and found some issues in Vocations operations. In a nutshell the DEECD concluded that Vocation would be required to surrender $19.6m in government funding.
In response, the firm discontinued its use of education brokers in Victoria and restated its statutory Financial Year (FY) 2015 expected Earnings Before Interest Taxes Depreciation and Amortization (EBITDA) to $53M-$57M.  The share price slid from above $2 to below $1.
Class actions followed.  An announcement on the 17th of November by the company informed the market that it was expecting to be the defendant in legal action from Slater & Gordon Limited (ASX: SGH.AX) and IMF Bentham Limited (ASX: IMF) (see here for the announcement, and note that in highlighting this event we are not claiming any wrongdoing).
The share price had continued to slide from below $1 to around 60 cents.
On the 27th of November Vocation's Chairman would resign and become a consultant to the group. On the same day, further legal action was announced by another party.
December 4, 2014 : FY15 EBITDA guidance was again lowered.  This time to $25m-$30m. This was reportedly as a result of deterioration in enrolment volumes due to the closing of their broker channel in Victoria. Further to this, lower numbers of enrolments were flowing from the firm's student referral networks and enterprise clients had held back on purchases.
The share price took another tumble to below 20cents.
On the 24th of December the firm renegotiated its loan facilities with its lenders. The firm also announced that the anticipated March 2014 dividend would not be paid, assets on its balance sheet were being reviewed for impairments, and the company incurred a statutory loss in the first half of 2015.
Finally, yesterday, after another round of trading halts, the firm noted that its statutory Net Profit After Tax for the first half of 2015 would be a loss of $27m. The CEO handed in his resignation and a third party advisor had been employed to assist in the sale of business assets.
So what do we learn? Firstly, businesses are not just ticker symbols, and secondly, actual results can vary significantly from expected results. It's good to look at the rewards that a shareholding may bring you, but the risks are vast, complicated and sometimes unknown.
When analyzing risk, let your imagination run wild and envisage every scenario.  And then further, the intelligent investor can ask, "What would stop this from occurring?" Poor answers to this question are made at the investor's peril.
Scott Shuttleworth is an analyst at Montgomery Investment Management. To invest with Montgomery, find out more.
This post was contributed by a representative of Montgomery Investment Management Pty Limited (AFSL No. 354564). The principal purpose of this post is to provide factual information and not provide financial product advice. Additionally, the information provided is not intended to provide any recommendation or opinion about any financial product. Any commentary and statements of opinion however may contain general advice only that is prepared without taking into account your personal objectives, financial circumstances or needs. Because of this, before acting on any of the information provided, you should always consider its appropriateness in light of your personal objectives, financial circumstances and needs and should consider seeking independent advice from a financial advisor if necessary before making any decisions. This post specifically excludes personal advice.
INVEST WITH MONTGOMERY