Upside in a Property Downturn
Read the reports on the Australian housing market and it seems every main indicator has turned down: auction clearance rates, credit availability, and (the big one) home prices themselves. But there is one Aussie housing market statistic that is up: total home listings.
While homeowners are responding to a softer market with fewer new listings, the number of total listings is up significantly. Total listings include both newly-listed homes and those that remain listed when a sale is not achieved but a vendor persists with advertising his or her property for sale. The following chart shows that while new listings across the nation's capital cities remain consistent with the experience of previous years, total listings are at their highest since this time in 2012.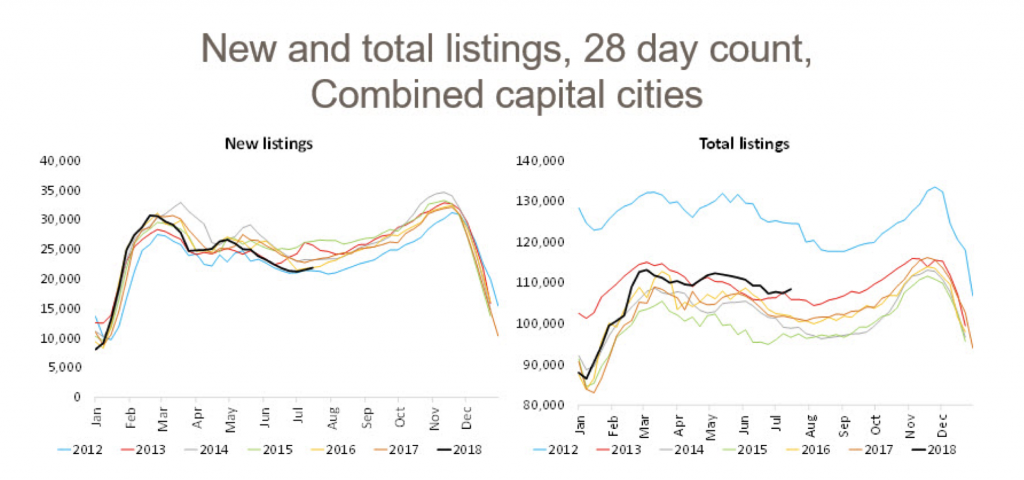 Source: CoreLogic
Sydney, the nation's largest home market, is the driving force behind the surge in total houses listed for sale in Australia. There are currently around 26,000 properties listed for sale in Sydney which is 22 per cent higher than last year and the most for sale (in a July) for 6 years.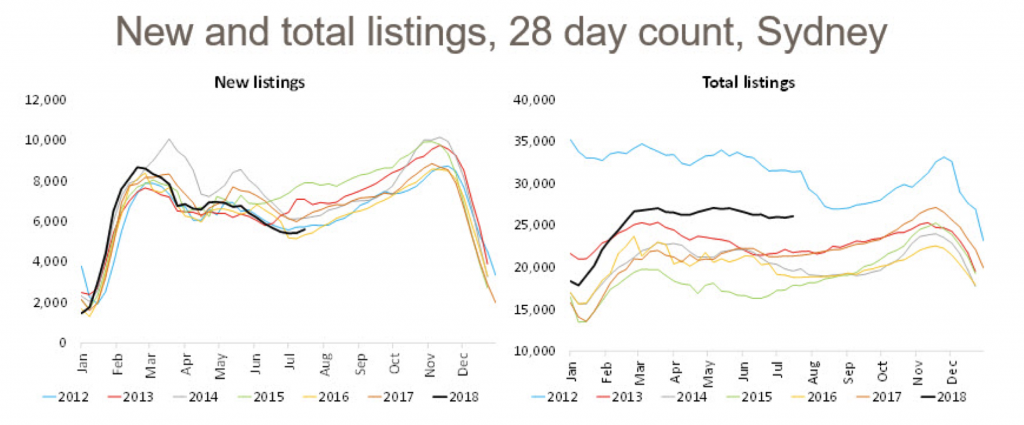 Source: CoreLogic
While more homes available for sale may provide additional competition for those looking to sell, it does however bode well for a business that is rewarded by helping a growing number of vendors. A business like REA Group, which owns the realestate.com.au portal, makes money from selling listings on its site. All else equal, the more homes listed the better. And if they can command a higher price for an ad in an expensive market – like Sydney – then the more homes for sale in that market the better still.
Even if the local housing market is turning down on many measures, there are still some that point up, as long as you know where to find them.
The Montgomery Fund and Montgomery Global Funds own shares in REA. This article was prepared 01 August 2018 with the information we have today, and our view may change. It does not constitute formal advice or professional investment advice. If you wish to trade REA you should seek financial advice.