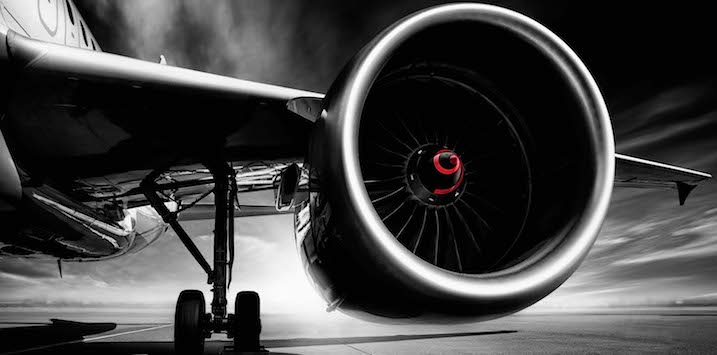 Update on MOGL and $3.34
Following our recent post about our forthcoming active Exchange Traded Managed Fund (ETMF), the Montgomery Global Equities Fund (ASX: MOGL), here's a brief update on the progress towards its quotation on the ASX Aqua market.
We have been delighted with investor interest in MOGL, which has been reflected in a very strong level of pre-registration. If you have not already done so please PRE-REGISTER HERE.
We have finalised our offer documents and await ASIC and ASX sign-off before their release.
A recurring question relates to MOGL's initial price of $3.34.
The cricket fans among you will note that 334 is both Sir Donald Bradman and Mark 'Tubby' Taylor's highest test scores. But of course cricket doesn't fully explain the selection of the initial price.
MOGL's market maker, Macquarie, are responsible for managing the spread between the bid and the offer after MOGL lists on the ASX Aqua market. Macquarie will provide market liquidity on our behalf, and together we have determined listing MOGL at a price above $3.00 allows us to keep the spread as narrow as possible. By issuing at price of $3.34, we are able to combine the interests of you, our investors, with our love of cricket. After its initial quotation, MOGL can then trade at a narrow spread, which will generally be one 'tick' above and below the current iNAV price.
Existing investors in our unlisted global fund, the Montgomery Global Fund, will note that the buy price per unit was $1.1477 as at 25 October 2017. Does the difference in unit prices mean MOGL represents worse or better value at an application price of $3.34?
The short answer is no, there is no difference.
The first thing to note here is that MOGL substantially mirrors the Montgomery Global Fund. Although both funds will operate as separate unit trusts, they will be run as one portfolio by the same portfolio management team. In fact they will share a common portfolio of 15-30 high quality global business trading at attractive valuations, and in their absence both strategies also have the ability to hold up to 30 percent in cash.
The value of your investment, irrespective of whether in MOGL or in the Montgomery Global Fund, will always be calculated by multiplying the number of units or shares you own by the unit price or share's value.
Hypothetically, let's say that MOGL Enterprises is a company worth $5 billion and we decided to issue some shares to the general public. Whether we offer 10,000 shares or 100,000 shares, it will not change the company valuation of $5 billion.
Therefore receiving fewer shares in MOGL, when compared to units in the Montgomery Global Fund, upon application during the offer period, is largely irrelevant as the value of the assets will be the same (assuming MOGL trades close to its Net Asset Value upon listing). As such, you are indifferent as to whether the price is $3.34 or $1.15 .
At Montgomery we are always considering how investors might like to access our expertise.  An active ETMF quoted on the ASX Aqua market is simply another access point.
Overall, the total return from MOGL should track the total return of our unlisted Montgomery Global Fund. To date, we are very pleased with the Montgomery Global Fund's performance. You can review this here.
If you wish to invest in MOGL during the offer period, the minimum investment will be $10,000 and your investment will not attract any brokerage fees. As soon as we receive regulatory approval, all pre-registered investors will be contacted via email with the offer documentation.
For even more information about the differences between an unlisted and listed managed fund, please read this recent post by Scott Phillips.
I look forward to you joining me in becoming an investor in MOGL.