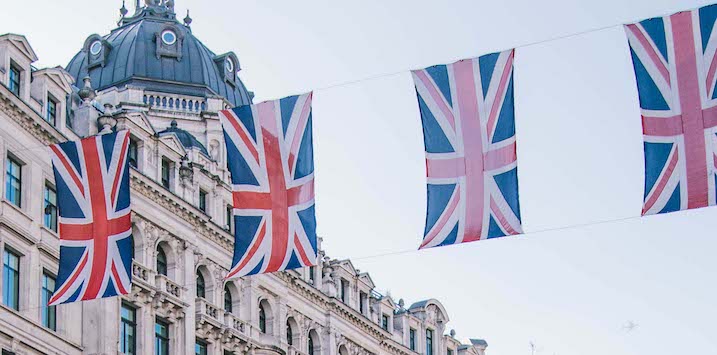 UK stocks are a bargain
In recent months we have meaningfully increased the Montaka and Montgomery Global funds' exposures to UK equities. After years of underperformance during uncertainty created by a prolonged Brexit, the stage is now set for UK stocks to rise.
Since the Brexit referendum in June 2016 the UK stock market has chronically underperformed its cousin across the Atlantic. In this period US stocks, measured by the S&P 500 Index, have gained 57 per cent. However, UK shares, measured by the FTSE 100 Index, have risen just 18 per cent. At the same time the Pound Sterling is still down 12 per cent compared to the US dollar, so in US dollar terms the UK share market has struggled to deliver any return at all. Gloomy.
Performance of US and UK equity indexes since 23 June 2016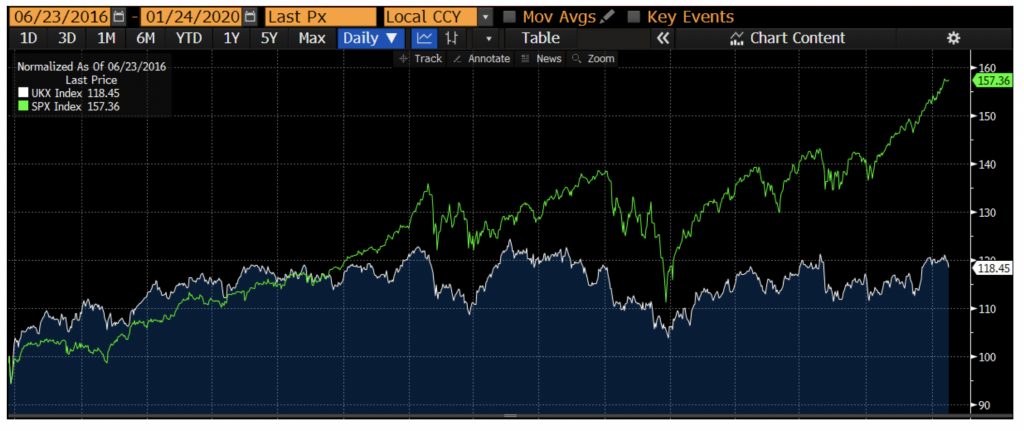 Source: Bloomberg
Yet global equity investors should be smiling when they look at the UK today. The clouds that have surrounded the UK political environment are now passing, making way for sunny prospects. In December last year Boris Johnson won the UK general election in a landslide. Not only does this give the Government a mandate to push Brexit through (this week), but also a license to accelerate fiscal stimulus. At the same time monetary conditions remain favourable with the 10-year UK Government Bond yield near a record low of just 0.6 per cent per annum.
10-year UK Government bond yield over the last 10 years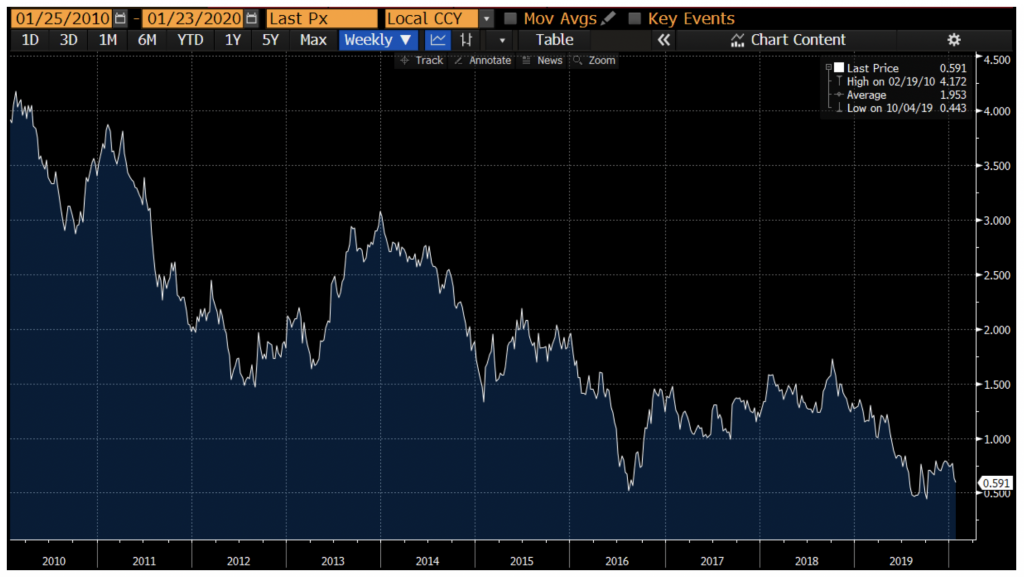 Source: Bloomberg
We think cheap equity prices, political certainty, potential fiscal stimulus and low interest rates are a recipe for a rebound in UK equities. Especially the high quality, growing UK companies that we own for our clients across the funds.