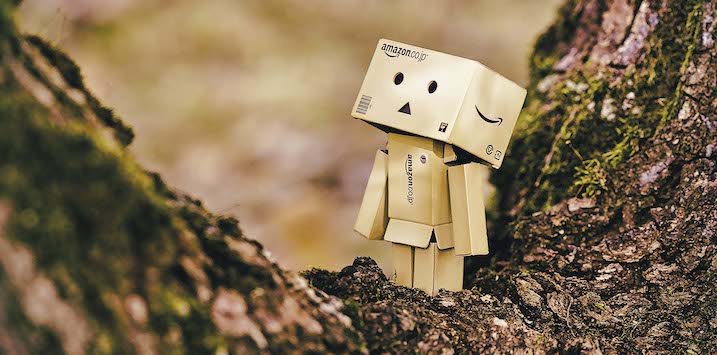 Amazon logistics disruption is coming
Amazon has quietly built a vast logistics operation that now delivers nearly half of its U.S. package volume and is set to rival UPS and FedEx in scale over the next few years, according to analysis by Morgan Stanley.
The e-commerce giant is estimated to deliver 2.5 billion packages in the U.S. this year compared to 4.7 billion for UPS and 3.0 billion for FedEx, and more than double the volume it delivered last year. The sharp increase in self-delivered volume coincided with Amazon's launch of Prime One Day shipping in 2019, which drove a reacceleration of Amazon's product sales. Perhaps more surprisingly, Amazon is delivering the current volume with only one fifth the fleet size of its largest competitors, suggesting a far more efficient operation with greater density, which makes sense considering Amazon's data advantage and initial focus on more densely populated urban and suburban areas.
Given the expected growth of e-commerce and Amazon's leading position within the market, Morgan Stanley forecasts that Amazon Logistics could deliver up to 6.5 billion packages by 2022 or 65 per cent of Amazon's total estimated package volume. This compares to an estimated 5 billion and 3.4 billion packages in 2022 for UPS and FedEx, respectively.
Chart 1: AMZNL share of Amazon's U.S. packages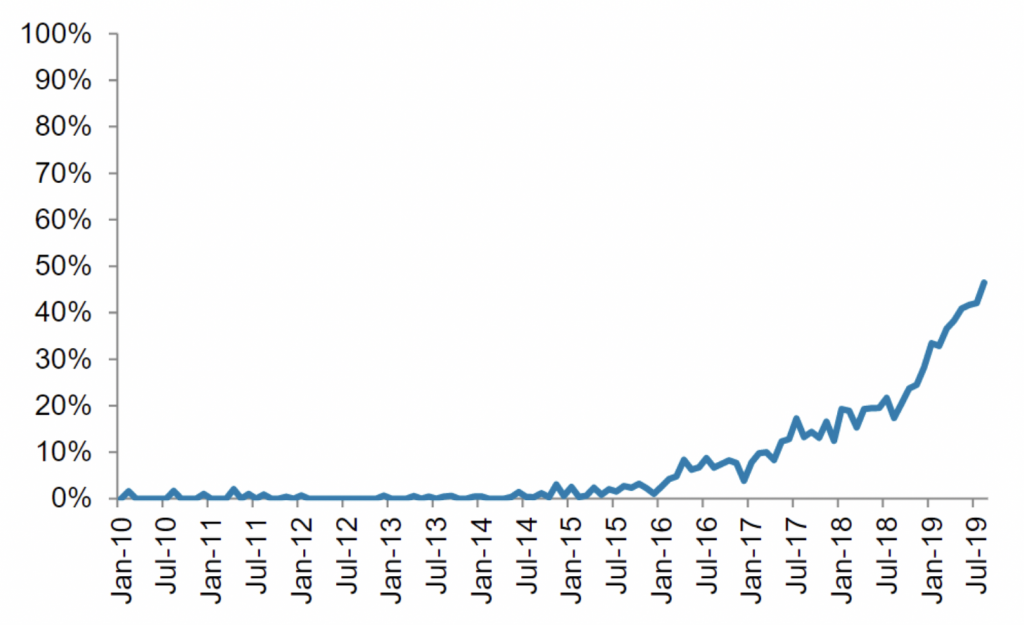 Source: AlphaWise, Morgan Stanley Research estimates
The implications of Amazon Logistics' rapid growth are profound. Package delivery is a capital-intensive business with high fixed costs, and parcel companies need to generate volume growth to sustain profits. But with Amazon Logistics taking market share at a rapid clip, volume growth may be hard to come by for the incumbents. FedEx has already parted ways with Amazon, and UPS will inevitably follow the same path. While serving Amazon is a breakeven or marginally profitable endeavor at best, the loss of this incremental volume on a high fixed cost base will have an outsized impact on overall profitability.
From its current position, Amazon Logistics could evolve in two ways (not mutually exclusive): firstly, the logistics business could be expanded to serve third-party shippers. Instead of expanding into lower-density rural areas, Amazon could leave these for the USPS, UPS and FedEx and instead expand its service to small e-commerce shippers in high-density areas. Alternatively, instead of expanding the service to third party shippers, Amazon could first leverage its logistics business to push from One Day to Same Day shipping. This move would serve to further disrupt both the package delivery and the retail industries and is something that only Amazon is uniquely positioned to do. Regardless of which direction the logistics business takes, the near- and long-term competitive threat of Amazon Logistics to both parcel companies and retailers will only continue to grow.