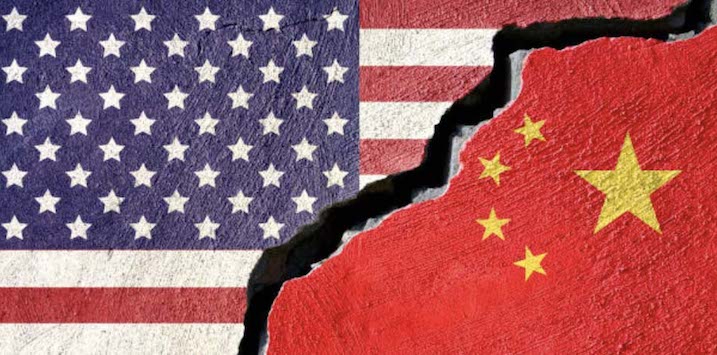 U.S./China Relationship Turns Icy
As the trade war between the U.S. and China intensifies, there seems to be no letting up of the barbs being exchanged between the two sides. It is worth examining how the U.S./China relationship is changing, and what the implications of this are for investing in global equities.
The Trump administration heralded the beginning of a tectonic shift of the relationship between the U.S. and China (and many other nation states for that matter). After Gary Cohn, Trump's economic adviser, exited the administration, the trade hawks –namely Peter Navarro, Wilbur Ross, and Robert Lighthizer – were emboldened to push forward with their agenda for reshaping America's trade relations with the rest of the world, particularly China.
China has been accused of failing to implement free trade policies, manipulating its currency, requiring the forced transfer of technology from foreign firms in exchange for market access, stealing U.S. intellectual property, as well as providing subsidies for its own firms. No doubt, Republicans, and some Democrats too, are hoping to reset this relationship with China to create a more level playing field.
While many of the criticisms lobbed at China are entirely true and factual, a broader ambition of the U.S. is likely to be the containment of China, and maintain America's long-running status of global hegemon. How this plays out is uncertain, and investors must be mindful of the potential for this relationship to deteriorate further – a situation that is negative for global stock markets.
Vice President Mike Pence recently gave a speech that was highly critical of China, and which many have opined could mark the beginning of a Cold War between the U.S. and China. Some notable quotes from the speech are below:
Beijing is employing a whole-of-government approach, using political, economic, and military tools, as well as propaganda, to advance its influence and benefit its interests in the United States.
The dream of freedom remains distant for the Chinese people. And while Beijing still pays lip service to "reform and opening,"Deng Xiaoping's famous policy now rings hollow.
And the Chinese Communist Party has also used an arsenal of policies inconsistent with free and fair trade, including tariffs, quotas, currency manipulation, forced technology transfer, intellectual property theft, and industrial subsidies that are handed out like candy to foreign investment. These policies have built Beijing's manufacturing base, at the expense of its competitors – especially the United States of America.
But in recent years, China has taken a sharp U-turn toward control and oppression of its own people.
The global team remains abreast of these developments and monitors the situation closely, looking for ways in which any incremental news may affect the global portfolios we manage on behalf of investors. Arguably we are entering an environment where there is likely to be more volatility. However, we see this as an opportunity, and with a fund such as Montaka we see a growing number of situations on the long and short side that are attractive to us.