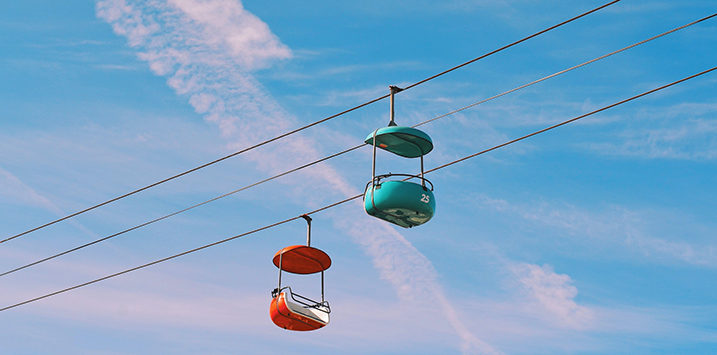 Two companies Polen Capital like
We have just hosted the team from Polen Capital in Sydney and Rob Forker, Portfolio Manager of the Polen Capital Global Small and Mid Cap Fund, selected two companies to highlight. While it's been a challenging start for the Fund from a unit price perspective, the portfolio companies are performing well at an operational level.
With its headquarters in London, Endava (NYSE: DAVA) is a US$7 billion company with 10,400 staff based in 48 cities across 23 countries (with no European-based staff operating east of the NATO countries, implying thoughtful risk management processes). The company provides their customers digital transformation consulting, agile software development services and automation solutions with a focus on Banking, Payments, Healthcare, Retail and Logistics.
From a regional perspective, 40 per cent of revenue comes from the UK, 35 per cent from North America and 21 per cent from Europe.
Endava has a wonderful tailwind with a fast and growing market opportunity, next-generation technologies, delivered at scale promoting an impressive financial performance.
Over the past five years, revenue has grown at a compound annual rate of 30 per cent with nearly 90 per cent of annual revenue was generated from clients in the previous year.
For the six months to December 2021, revenue grew 52 per cent year-on-year to GBP305 million, or US$406 million. Adjusted pre-tax profit was up 75 per cent to GBP68 million or US$90 million, implying margins of 22 per cent. This compares with only GBP7 million (US$10 million) of capital expenditure, implying very healthy free cash-flow.

Pleasingly, Endava's business model is gaining both breadth and depth with their top ten clients accounting for 34 per cent of revenue, down from nearly 50 per cent four years earlier; and 107 clients delivering over GBP1 million of annualised revenue, up from 34 clients four years earlier.
The Endava business achieves a high return on equity, and high return on invested capital, has net cash on its balance sheet and a long runway of growth ahead.
The second company, Thule (STO:THULE) is a SEK42b (US$4.6 billion) Swedish manufacturer of sports and outdoor products, most well-known for car roof racks and roof boxes where they have number one market share in each of the 140 countries they operate.
Thule has a culture of innovation and strong alignment to brand ethos. The company also makes baby strollers, backpacks, bicycle carriers, and other outdoor oriented products. Thule benefits from the secular trend of active and outdoor lifestyles, and the company's highly regarded quality is carried over to adjacent categories.
In the year to December 2021, revenue grew by 33 per cent to US$1.14 billion and over the medium-term high single digit revenue growth is expected to lead to mid-teen annualised earnings growth. Return on equity and return on invested capital are 32 per cent and 26 per cent, respectively, and Thule currently carries a low level of net debt at 0.2 times its EBITDA.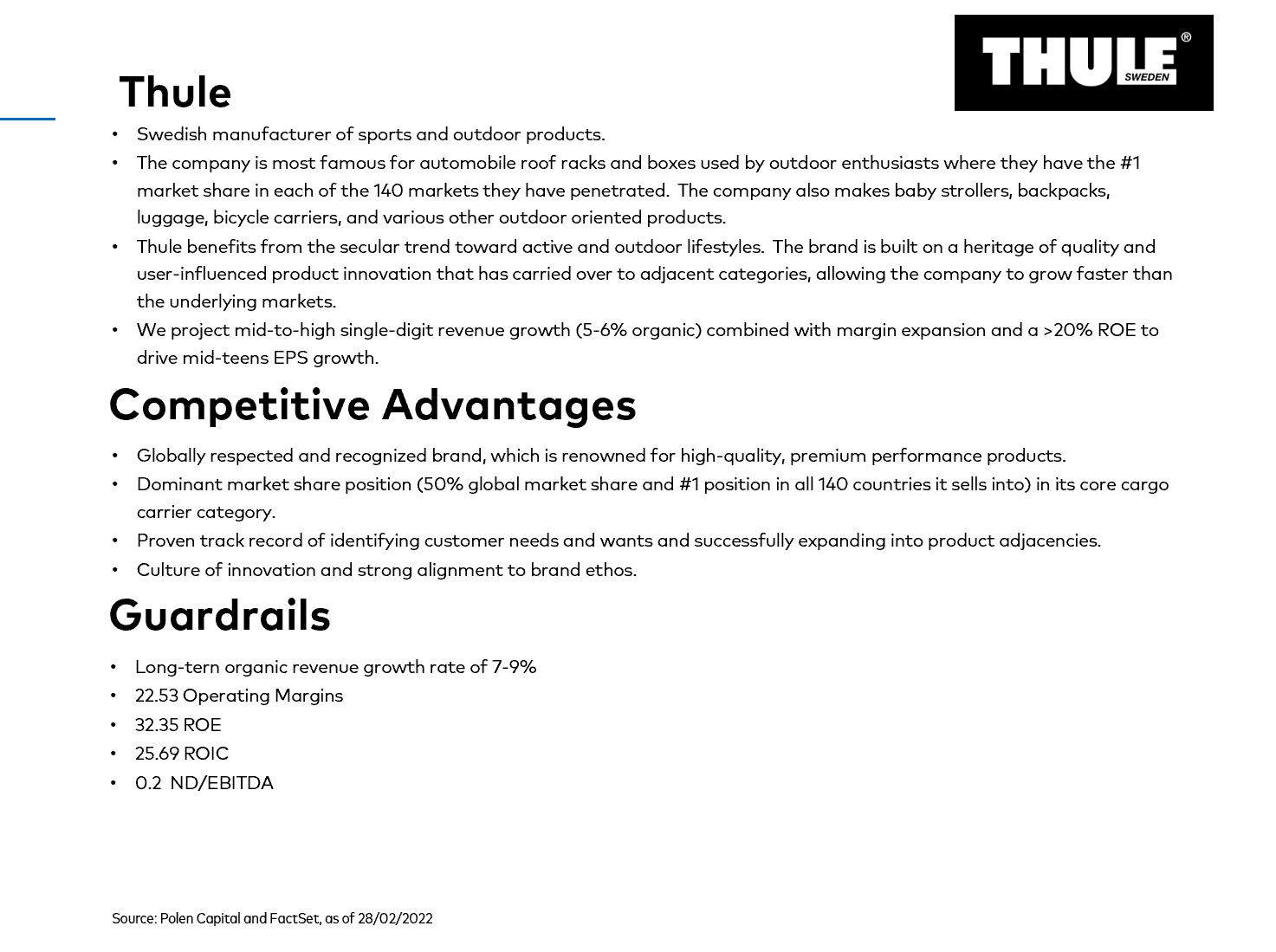 You can watch a recording of a webcast with Polen Capital recorded on 22 March 2022:
The Polen Style of Growth Investing
The Polen Capital Small and Mid Cap Fund owns shares in Thule and Endava.  This article was prepared 23 March 2022 with the information we have today, and our view may change. It does not constitute formal advice or professional investment advice. If you wish to trade these companies you should seek financial advice.