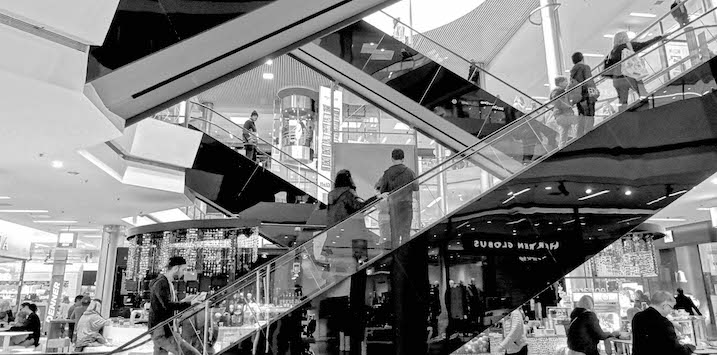 Tight labour market adds to retailers' headache
The US economy has continued to pick up steam over the last two years, with the unemployment rate falling to 3.9 per cent in August and wage growth sitting comfortably above 3 per cent. This has been good news for retailers, who have posted some of their strongest sales growth figures in years.
However, the tight labour market is having a profound downside that is becoming more apparent as we move towards holiday season – the lack of unemployed workers is making it difficult for retailers to recruit and retain seasonal staff. Add this to the existing mix of tariffs, skyrocketing freight costs and underlying wage pressures, and retailers could be in line for a very expensive holiday season.
The Wall Street Journal reports that there were 757,000 retail job openings across the US in July, about 100,000 more than the same time last year as retailers vie to fill out their staffing needs well ahead of the holiday crush. The early start to hiring does not appear to be helping, as data from the Bureau of Labor Statistics show that the number of retail job openings surpassed the number of hires from March through June for the first time in a decade.
This lack of skilled retail workers is driving retailers to respond in increasingly costly ways, from higher wages to perks such as profit-sharing and paid time off for part time employees. These additional labour costs could potentially offset much of the operating leverage that retailers expect to generate as a result of stronger like-for-like sales growth. Even today, in the retailers' Q2 results, we are starting to see numerous cases of profitless growth – that is, strong top line growth coupled with very low to negative incremental earnings growth. The incentives to lure seasonal staff will add to existing cost pressures that range from higher wages for permanent staff to heavy investments in online and omni-channel capabilities in order to remain relevant to shoppers.
Exacerbating the labour shortage is the fact that more and more firms are hiring seasonal staff. In addition to the usual suspects such as Walmart, Target and the department stores, companies from Amazon to the couriers are looking to hire more staff for the holiday period. Last year Amazon alone hired 120,000 seasonal staff to work in its massive network of distribution centres, and this year delivery company UPS is looking to hire 100,000 temporary workers to service the spike in package volume. Even the traditional retailers are hiring more warehouse staff to service ever-growing e-commerce demand.
With Trump threatening to impose tariffs on substantially all imports from China, China threatening to pull out of trade negotiations, and the structural shortage of truck drivers getting progressively worse, the holiday season could prove to be a perfect storm for US retailers. This is a sector that we are keeping a keen eye on for our short strategies, as elevated expectations of margin expansion met with the reality of profitless growth is a good combination for generating short alpha.