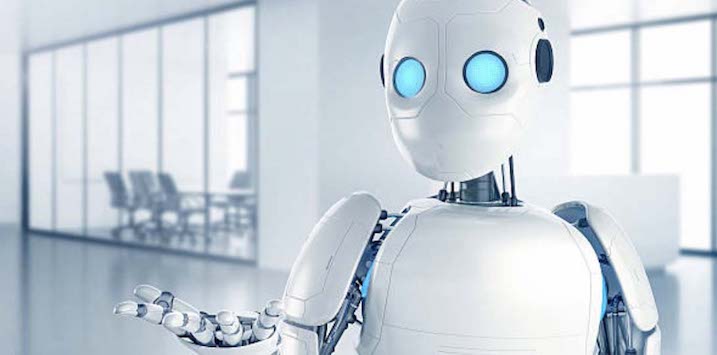 They took our jobs
"Whatever your job is, the chances are that one of these machines can do it faster or better than you can." Sound familiar? It's from a tabloid (the Daily Mirror) back in 1955. This was first instance where the media headlines fuelled fears that artificial intelligence (a term coined by mathematician John McCarthy), would lead to mass unemployment.
Back when computers were less powerful than today's average calculator and looked a bit like this: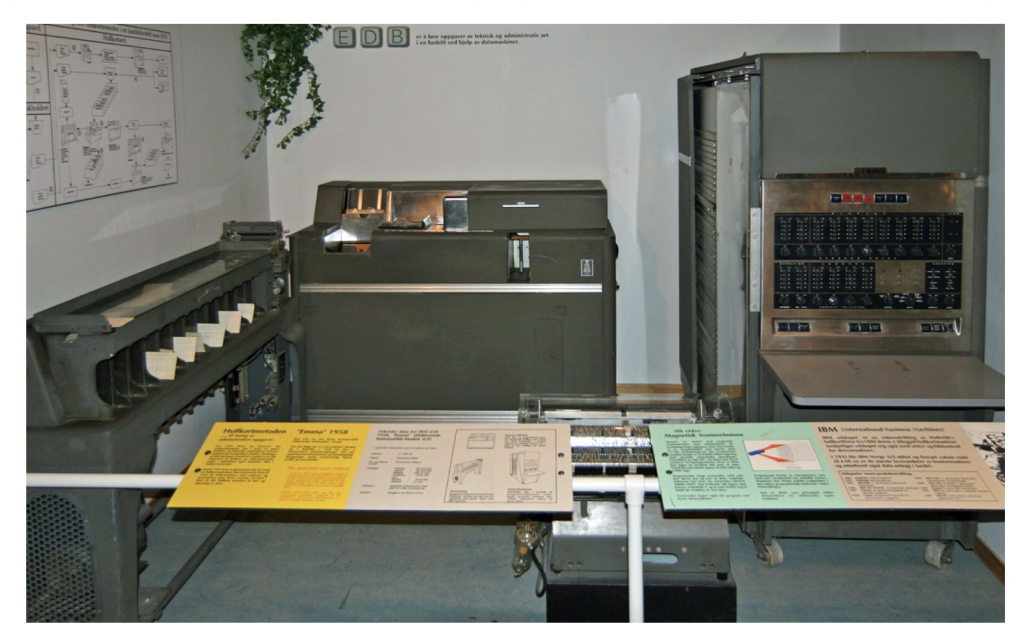 Driverless cars, robots doing your cooking, robo-advisers… with all the incoming automation, it's no wonder the media loves highlighting the potential loss of jobs to computers. But have we not been here before? Will we really all be replaced by machines in the next couple of decades? Whilst we should never say never, let's take a more objective look at where we are.
Did machines take over? Is it happening again now?
Simplistically, as innovation accelerates, thousands of jobs will disappear, just as it has happened in the previous cycles of industrial revolutions.[1] However it's not a zero-sum game, and whilst many jobs will be destroyed, new ones will be created. Looking myopically at the direct job losses can ignore second and third order effects.
Let's take an example. In the 1980's and 90's ATM's spread and many predicted mass unemployment in the banking sector. However, the opposite was seen. Why? The cost of opening new agencies dropped and significantly more agencies were opened, a larger portfolio of banking products were offered and new jobs were created. The net effect actually increased the overall quality of life of most workers.
To me this analogy has many parallels to driverless cars. The American trucking association estimates that there are 3.5 million professional truck drivers in the United States.[2] So rightly, there is concern about unemployment from these roles becoming automated. This is a huge first order effect – but not the whole picture.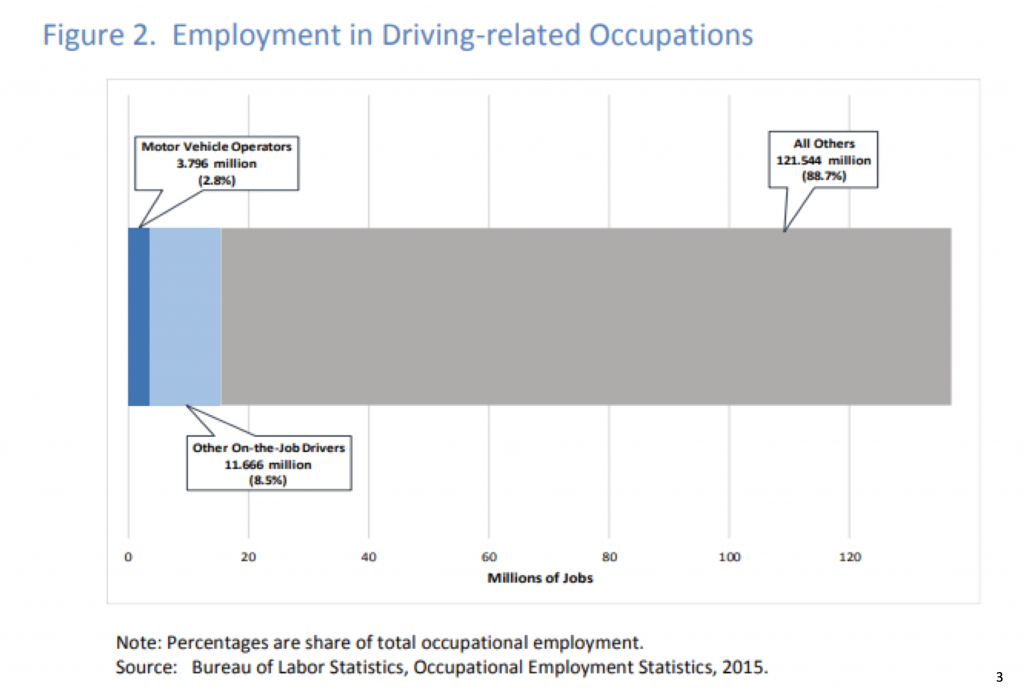 We can already see second order impacts with new jobs being created. There has been plenty of job creation in both software and hardware for autonomous vehicles. Looking ahead, we will need new laws and regulations to accommodate the changing landscape, this require more legal jobs. As a specific example, McKinsey predicts the car data industry could be worth as much as $750 million by 2030[4].
Things get even more interesting in the third order effects. No need for driving creates a new window of time during transit. This will lead to innovations for time-usage on-the-road. This will create both entertainment and advertising opportunities and new employment – the exact specifics of which are hard to imagine today.
But aren't we already seeing AI take over jobs?
Interestingly, we aren't. Let us assume for the moment that automation is transforming the US economy. We would expect to see two things (1) aggregate productivity rising sharply (as technology improves productivity) (2) jobs being harder to come by than before (as people are displaced). Neither of these are true. [5]
Labour productivity is in fact very muted. Since 2007 it has grown at a rate of 1.2 per cent, this compares to 3 per cent in 1947-1973. In fact, over the past couple of years it has been growing at a stifled 0.6 per cent. Furthermore, a recent paper by Robert Atkinson and John Wu of the Information Technology and Innovation Foundation concludes that "Levels of occupational churn in the United States are now at historic lows." – 38 per cent what it was between 1950-2000. Tenure has lengthened since 2000.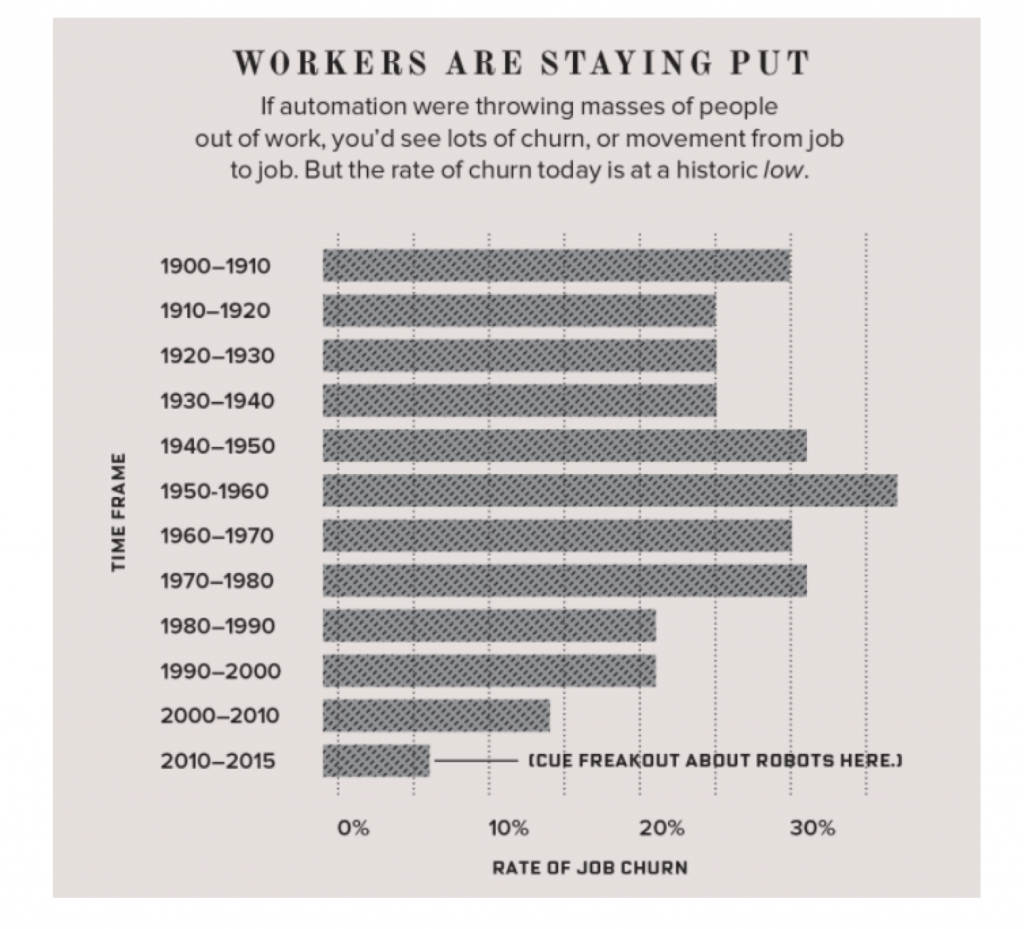 There is no doubt that artificial intelligence will make certain roles redundant. However, that's not to say it won't create new opportunities and different jobs as well. "The central phenomenon is not net job loss. It's the shift in the kinds of jobs that are available." [6]
[1] Source: https://theconversation.com/no-artificial-intelligence-wont-steal-your-childrens-jobs-it-will-make-them-more-creative-and-productive-91672
[2] Source: http://www.alltrucking.com/faq/truck-drivers-in-the-usa/
[3] Source: http://www.esa.doc.gov/sites/default/files/Employment%20Impact%20Autonomous%20Vehicles_0.pdf
[4] Source: https://www.wired.com/2017/06/impact-of-autonomous-vehicles/
[5] Source: https://www.wired.com/2017/08/robots-will-not-take-your-job/
[6] Source: https://www.wired.com/2017/08/robots-will-not-take-your-job/
This post was contributed by a representative of Montgomery Investment Management Pty Limited (AFSL No. 354564). The principal purpose of this post is to provide factual information and not provide financial product advice. Additionally, the information provided is not intended to provide any recommendation or opinion about any financial product. Any commentary and statements of opinion however may contain general advice only that is prepared without taking into account your personal objectives, financial circumstances or needs. Because of this, before acting on any of the information provided, you should always consider its appropriateness in light of your personal objectives, financial circumstances and needs and should consider seeking independent advice from a financial advisor if necessary before making any decisions. This post specifically excludes personal advice.
INVEST WITH MONTGOMERY