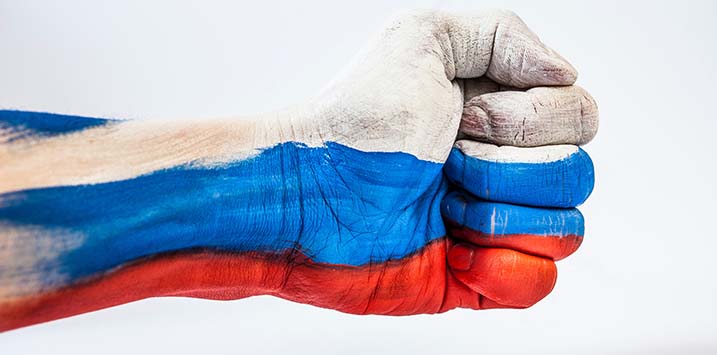 The Yandex tailwinds
In an interesting piece of research into the Russian e-commerce market, JP Morgan surveyed 3,000 online shoppers and concluded that online sales will grow at an annualised 28 per cent over the next five years.
This is attributable to the e-commerce industry improving its reliability, service and delivery; and the online pre-payment system having doubled to 83 per cent over the past three years combined with the smartphone penetration in Russia now approximating 70 per cent.
Names like Ozon, AliExpress and Wildberries were prominent in terms of the customer value proposition (CVP).  While Yandex.Market lags these competitors in usage trends, this business has strong growth potential thanks to its access to a broad base of merchants and users through the price comparison platform.
In October 2020, Yandex integrated its Beru marketplace, where the order is processed by Yandex, with its Yandex.Market price comparison platform. The Yandex loyalty program, Yandex.Plus, grants additional bonus points for the usage of all the Yandex services.  And for around US$23 per annum, Yandex.Plus subscribers receive access to music, a sizable movie library, and discounts on car sharing, ride hailing and selected products and services.
Apparently 68 per cent of respondents checked for prices on the Yandex.Market price comparison platform to find the best offers, emphasising its unique access to a broad consumer audience.  Pricing is one aspect, and Yandex.Market also ranks highly in assortment, pricing, convenience of delivery and delivery cost. Yandex.Market may be able to utilise its "last mile" advantage as it can amortise this service across the broad Yandex organisation.
That said, half the respondents chose a pick-up point or 'postamat' (automated PO box) for their delivery compared to a courier service, as it is a cheaper option and often more convenient.
In Moscow, where e-commerce infrastructure is most developed and service levels are better, there was a high proportion of respondents who embraced e-commerce during the COVID-related lock-down, and a willingness to shop more online in the future. There is still significant room to convert occasional buyers into regular online shoppers, as 58 per cent of respondents who shop online do so less than once a week.
Interestingly, more than half of the respondents only started shopping online during the COVID-related lockdowns, whilst the more technology savvy younger consumers shop online on a more regular basis. For example, 51 per cent of the respondents in the 25-34 years age group category and 45 per cent of the 35-44 years age group category shop online at least one a week.
Please click here to read my first post on Yandex: Yandex: beating Google at their own game
Montgomery will be offering an emerging markets strategy from mid-2021 in partnership with Polen Capital. If you would like to be kept updated on the opening of the Polen Capital Global Emerging Markets Growth Fund, please let us know: Express interest in Polen's Emerging Markets capability