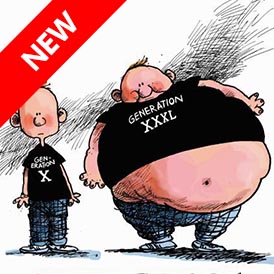 The stock market can wait
One of the themes we follow here at Montgomery is healthcare. As western populations age, we expect their need for healthcare to increase materially. Also, the Baby Boomer generation is affluent, and it will likely be prepared to pay for quality care.
Recent research has also indicated that the generation behind them – Generation X – will also be placing increased demands on the healthcare system. In particular, Australian researchers have found that Gen X is developing obesity and related chronic conditions at an earlier age, and will need expensive treatment sooner than the Baby Boomers. This is thought to be due to increasing energy density in readily available foods, and improved transport making walking a thing of the past.
While this may well be useful as an investment theme, there is obviously a terrible cost here for individual Australians, and indeed, Australia as a nation.