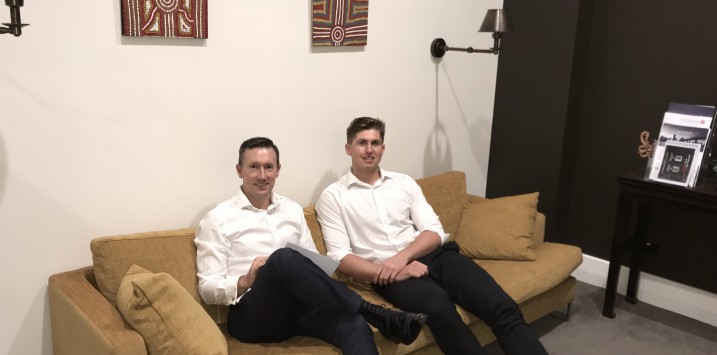 The people behind the process
Continuing my ongoing series of interviews with Montgomery investment staff, where I lift the lid and see what makes the people behind the process, the blog posts and the numbers tick. I catch up with our newest analyst on our global equities team – Lachlan Mackay.
What initially drew you into funds management?
A combination of things. Growing up I had Dad's influence running his own funds management business, but until I got to college at Berkeley I had been determined to do something different to him. At Berkeley I was immersed among thousands of smart, forward thinking, entrepreneurial people, which forced me to think critically about the world around me and naturally the businesses within it. That along with doing a highly analytical degree led me to deciding I wanted to be analysing and valuing businesses professionally.
What makes a successful investor?
I guess I'll find out… Competitiveness, patience, focus, self-awareness, etc. but none of them will matter if you can't develop and mold a good process and stick to it under pressure.
What is the best piece of advice you have been given?
"Just put your mind to it". Seems simplistic and is fun to say sarcastically when friends are staring down the barrel of something impossible. But it's a line that I repeat to myself a lot, which clicks with me in the sense that if I really buckle down and focus on a goal I feel like I can achieve anything.
What is the biggest mistake that most investors make? 
Being unable to stick to a good process when the outcomes haven't been working in your favour. Or vice-versa when a bad process is being rewarded by the market. Maintaining diligence and focus when the market is overreacting is crucial.
If you weren't an Analyst at a boutique funds management firm, what would you most likely be doing?
Honestly if I had my way, I would stay at college as long as possible. Four years is not nearly long enough for all the opportunities you have to learn from the brightest minds on the planet across every subject imaginable. If I wasn't an analyst I would continue choosing new and exciting topics to master.
So Lachlan, can you please share with our readers what you are working on at this minute and why?
Rheinmetall AG – a leading German defence and automotive parts producer. They are a trusted partner of nations across the world (including major partner of the ADF), known for making the highest quality products. They are well positioned to capitalize on the increasing defence budgets globally and especially within NATO. On the auto side of their business they have a range of combustion products that meet tightening emissions standards and have begun supplying electro-mobility equivalents as the industry shifts to become environmentally sustainable.
What do you do in your spare time?
A lot of sport. If I'm not playing sports I'm watching them, either live or on TV. Which of course with summer on its way means I'll be at the beach whenever I have a spare minute. I like to travel as much as I can – I did two stints studying in Europe while completing my degree at Berkeley and am now lucky enough to have friends scattered all over the world.
A degree at the University of California, Berkley is not that common for an Australian. How did you get accepted there and what was it like?
I originally applied under a sports scholarship (Tennis), but through the process I got injured so couldn't continue on that path. I loved the people I met there and what an American college program could offer, so I looked for another way to get accepted. I ended up applying through the academic path which is a lot harder than had I been accepted under the sports scholarship program. I studied Mathematics and Computer Science. The fact that everyone at the college lives on campus makes for an amazing experience. As a top-ten ranked university in the world it attracts some of the brightest minds in the world and everyone who was there worked incredibly hard as they all embraced the opportunity to be the best they could. It was a melting pot of diverse nationalities and through that I have made friends all around the world.
Now that Montgomery Global has an office in New York, are you planning on visiting it soon?
Well, I'm actually leaving next week to spend a few weeks over there. While I'm there I will join the rest of the team and I'll be undertaking a couple of well known – high intensity investment and valuation courses. These are mostly attended by investment bankers and equity analysts from the leading Wall St firms.