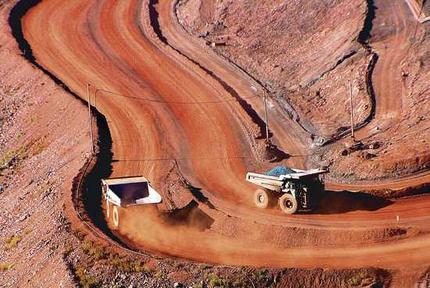 The pebble drops
There is an old chinese proverb that says "a pebble cast into a pond causes ripples that spread in all directions" – as Michael's email over the weekend (below) displays,  there's a shift going on which is rippling its way through the market.
—————————————————————————————————————————————–
Morning Roger,

Below is a link to an ABC Newsline video from a few days ago. You may have already seen it.

http://www.abc.net.au/news/2012-09-04/stockpiles-of-iron-ore-reveal-chinas-slowdown/4243282

I thought this might be a good link to post on the blog, aimed at all the iron ore bulls in total denial…..

Let's see what happens to pricing when some of the Chinese steel mills put their hands up and say "We don't require anymore iron ore at the moment thank you".

They have done this before many years ago and why can't it happen again. Then let's see how quick we end up sub $50 per tonne.

As you've being saying for months now Roger, how on earth can all this new supply coming on line find a home…. Oversupply, demand slowing. I certainly can't see much chance of an up arrow in the iron ore price.

How good was Jim Chanos's short call on FMG, well and truly in the money….

Kind Regards

Michael

————————————————————————————————————————————

Falling demand sees iron ore build up China ports: report

Published 8:09 AM, 6 Sep 2012

Iron ore has continued to build up at 25 major ports as Chinese steel makers posted widespread losses over the seven months to July, Xinhua News reports.

According to the news agency, iron ore inventories waiting at ports increased 1.86 million tonnes to 102.53 million tonnes last week.

Xinhua analysts have blamed the build up on weakening demand for the product.

"In the short-term, the iron ore market will continue to suffer from oversupplying and the downward trend seems irreversible," Xinhua analysts said in the report.