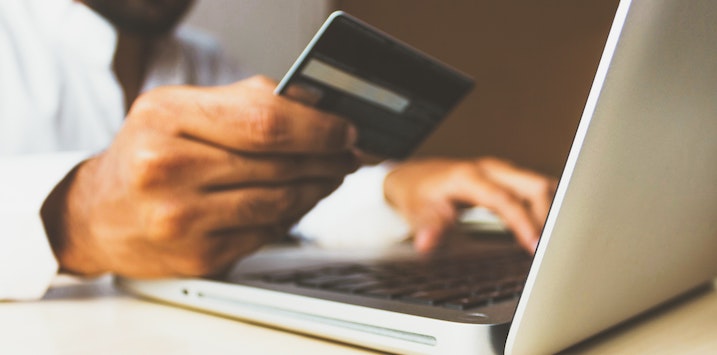 The new post-pandemic world of marketing
In the space of five months, consumer online buying in the United States grew from around 15 per cent to 45 per cent for most categories. This is an extraordinary acceleration in consumer behaviour towards digital channels – and one that is likely here to stay. For those in the business of marketing to consumers, this new reality has significant implications, as McKinsey points out in their recent note on the subject.
In this new post-pandemic world, Chief Marketing Officers (CMOs) need to make sure they are  not only spending the right amount of money on media; but also that they have the real-time analytics in place to be able to measure the effectiveness of marketing spend and fine-tune when necessary.
The net result of consumers accelerating their adoption of online channels, combined with digital media offering CMOs the ability to analyse efficacy of spend in real-time, is that marketing budgets are accelerating their shift away from traditional (non-digital) media, towards various forms of digital media. These include search, social, video and even new forms of digital marketing like podcast advertising.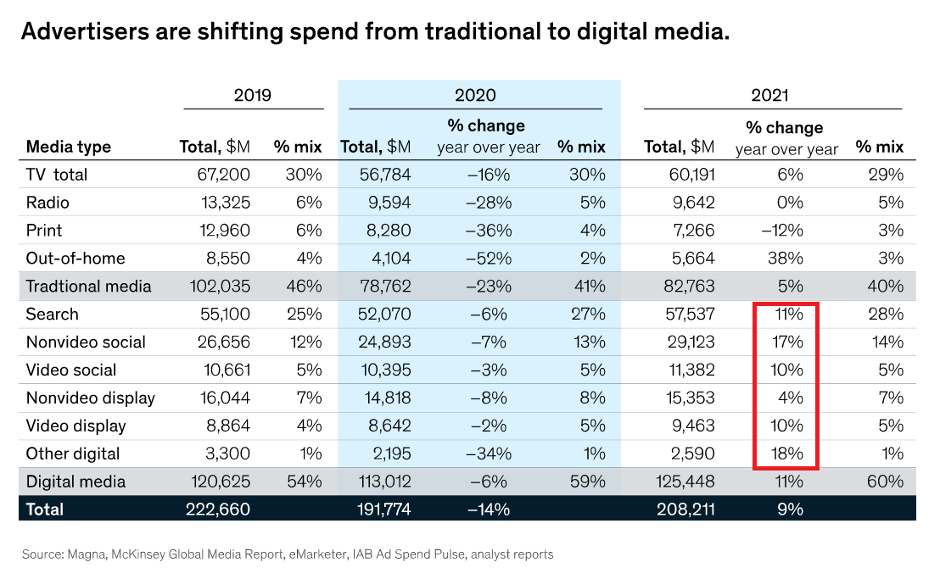 Beneficiaries of this acceleration will naturally include Alphabet, Facebook, Amazon, Spotify as well as Tencent and Alibaba in China. These are all businesses included in the Montaka portfolios today.
You can access the McKinsey article here: Five questions to answer before you finalize your media plan
The Montgomery Global Funds and Montaka Funds own shares in Alphabet, Facebook, Amazon, Spotify, Tencent and Alibaba. This article was prepared 27 November with the information we have today, and our view may change. It does not constitute formal advice or professional investment advice. If you wish to trade any of these stocks you should seek financial advice.