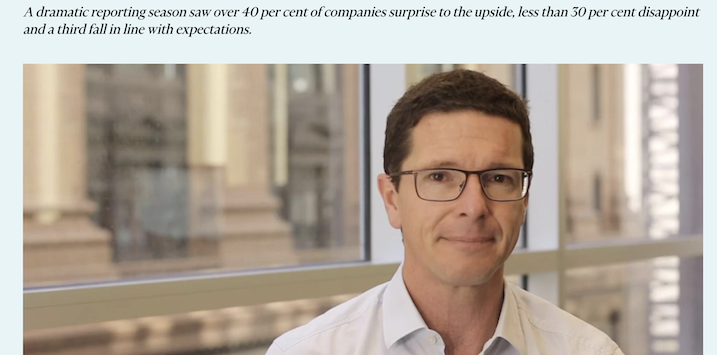 The Inside Investor: Earnings Season
Australia's largest companies rebounded strongly after two years of pandemic interruption, achieving a 56.3 per cent uplift in aggregate statutory profits over FY22.
Speaking to the Inside Investor, Roger Montgomery said there was no shortage of themes impacting earnings this year including inventory build for retailers, COVID-19 impacts, floods off the east coast, interest rate hikes, supply-chain constraints, war in Ukraine, labour shortages and soaring inflation.
Interestingly, aggregate cash levels fell from the highs reached in February. Part of this is explained by outflows for dividends declared in 2021, but it also highlights the aforementioned cost pressures including payments for additional inventory and higher costs for staff absenteeism. Subsequently, 27 per cent of businesses cut dividends, above the historic average.
Commenting on earnings season, Montgomery said results were "roughly in line" with his expectations.

Read the article in full:
Earnings season: ASX profits boomed by 56pc