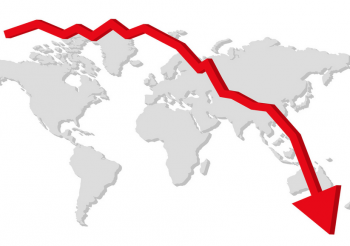 The Great China Slowdown (Part 2)
I have previously discussed China's Industrial Profits declined 8.8 per cent in August from a year earlier, with the biggest fall concentrated in coal, oil and metals, according to the National Bureau of statistics.
The evidence is gathering for the great China slowdown. Over the past five years, the debt servicing capacity of the 780 companies surveyed by our friends at Macquarie Research has considerably worsened across most sectors, and the pace of deterioration for companies within the mining, smelting and materials sector has become alarming.
The number of companies with a ratio whereby their interest expense exceeds their EBIT (Earnings before Interest and Tax) has jumped from 4 in 2007 (0.5 per cent) to 184 in 2014 (23.6 per cent). What will these figures hit in 2015?
Of the 111 companies surveyed in the mining, smelting and materials sector, 58 companies (or 52.4 per cent) saw their interest expense exceed their EBIT in 2014, meaning they were losing money at the pre-tax level. The diagram below, which analysis the commodity firms, defines debt coverage as the annual interest payment divided by EBIT and the higher this ratio the greater financial risk.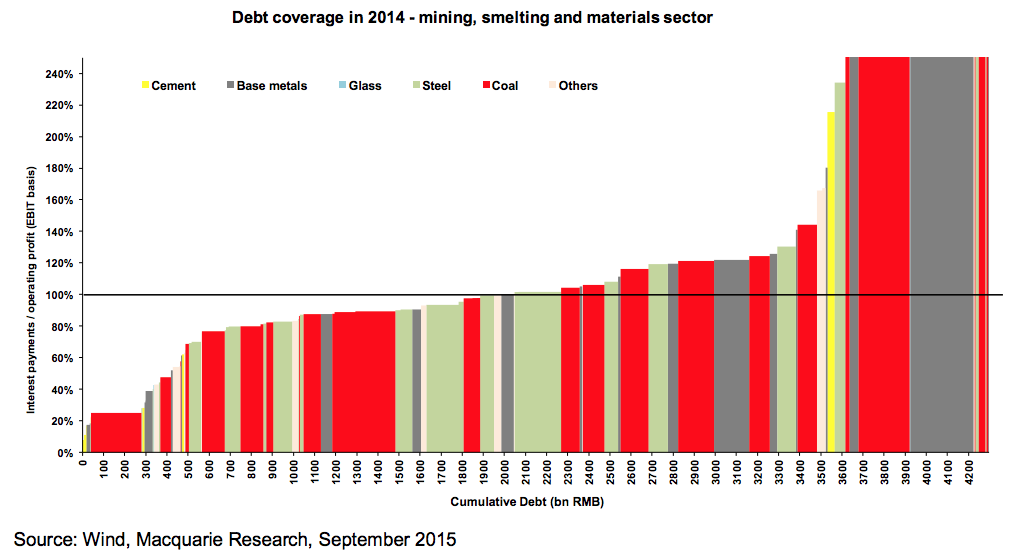 With the significantly lower coal, steel and base metal prices in 2015, we expect much worse interest coverage numbers and based on the data above up to 80 per cent of the sector may now be loss making. This will likely result in several recapitalisations.
To learn more about our domestic and global funds, please click here, or contact me, David Buckland, on 02 8046 5000 or at dbuckland@montinvest.com.