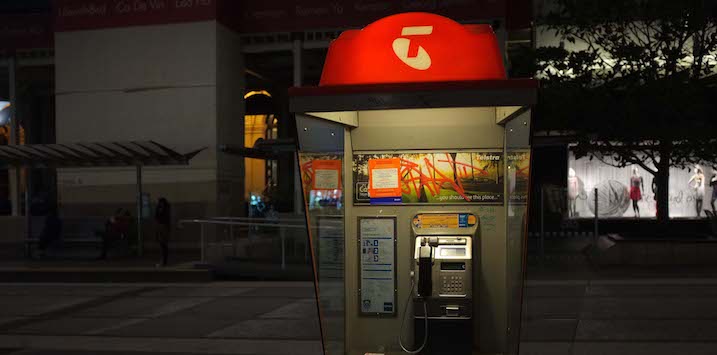 The Curious Case of Telstra's Remuneration Report
As a general observation, my view is that remuneration for top listed company executives is nothing short of generous. Boards and shareholders of all stripes seem happy to shovel cash at senior managers in hope of attracting and retaining exceptional talent; the sort of talent that will drive shareholder returns beyond those of comparable companies. This logic may have some superficial appeal, but I take issue with it for a couple of reasons.
Firstly, while it might make sense at the individual company level, it starts to break down in aggregate. By definition, not all listed companies can attract and retain exceptional managerial talent. Some of the management teams out there (approximately half I would guess) are below average, but it's very rare that you see a remuneration policy that states: "we recognise that our management team is less than world class, and unlikely to become so any time soon, even if we give them more money."
If all companies are paying to attract above average talent, then a lot of them are paying for something they are not getting.
Secondly, and more importantly, there is a limit to what management can realistically achieve.  An ordinary manager at the helm of a business with structural competitive advantage in a rapidly-growing market probably will deliver good earnings results, and an enthusiastic share market will likely ascribe lofty multiples to those earnings. An excellent manager in a structurally-challenged business, or one on the wrong end of regulatory or technological change, probably will not.
So, as a rule I'm all in favour of greater restraint in respect of management remuneration. I think there are too many examples of managers being paid eye-watering salaries and bonuses, essentially just for being in the right place at the right time.
Which brings us to the case of Telstra, where the company has this week faced a proxy advisor and shareholder revolt against its 2018 remuneration report. According to the AFR: "…proxy advisors have said, given Telstra's poor performance, executives should have felt more pain."
Lurking within this seemingly non-controversial sentiment, I think, is more of the same erroneous conflation of company performance and management performance: "…given Telstra's poor performance, executives should have felt more pain."
Tesltra's share price performance has clearly been woeful. However, much of that, I think can be attributed to things outside management control. Included among these are decisions by previous governments to (after selling Telstra to the public) resect Telstra's hugely valuable fixed line network and put in place a very expensive National Broadband Network, on which fixed line resellers struggle to make any margin after wholesale charges. I think that most of the Telstra share price decline in recent years is the market coming to recognise the impact of this, perhaps combined with the unwind of a somewhat expensive share price to begin with.
As to management performance, it is not easy to discern exactly how well the team is doing, but, as we have written previously, we believe that the T22 strategy outlined by management in June is the right strategy. If well executed, we think it should add considerable value to the business.
It is also a challenging strategy to execute well, involving dramatic simplification of the business, and extensive, painful cuts to staffing levels.
As far as I'm concerned, if the management team can deliver everything it has set out to deliver with this strategy, it can pretty much name its price.
The Montgomery Funds own shares in Telstra. This article was prepared 12 October 2018 with the information we have today, and our view may change. It does not constitute formal advice or professional investment advice. If you wish to trade Telstra should seek financial advice.