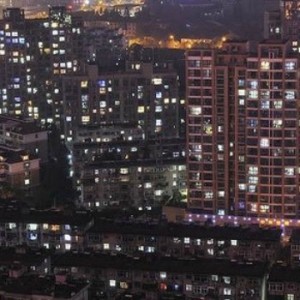 The China Effect
This week, the Sydney Morning Herald published an article titled As China's real estate market cools, the nation's new property moguls look to Australia. The article describes how Australia is increasingly becoming a focus for Chinese property investors, particularly as Chinese property prices slide backwards. According to Wang Peng, managing director of property developer Hanya Federal, "Many, many people are selling their house in China and buying elsewhere, maybe in Australia, maybe in the United States." Wang goes on to say that Australia is popular because property prices are perceived as "cheap" compared to what is available in big cities in China.
What is the impact on Australian property prices from this increased appetite from Chinese investors? Probably larger than many may think. The reason is that Australia, while roughly the same size as China from a land area perspective, is much, much smaller than China from an economic perspective. Therefore, relatively small changes in investment allocations from a Chinese perspective potentially have large impacts on small economies, like Australia.
Consider the chart below: China has over 50x the number of people that Australia has; around 6x the GDP; and around 3x the total wealth – as well as the number of individuals that control at least $50m in personal wealth.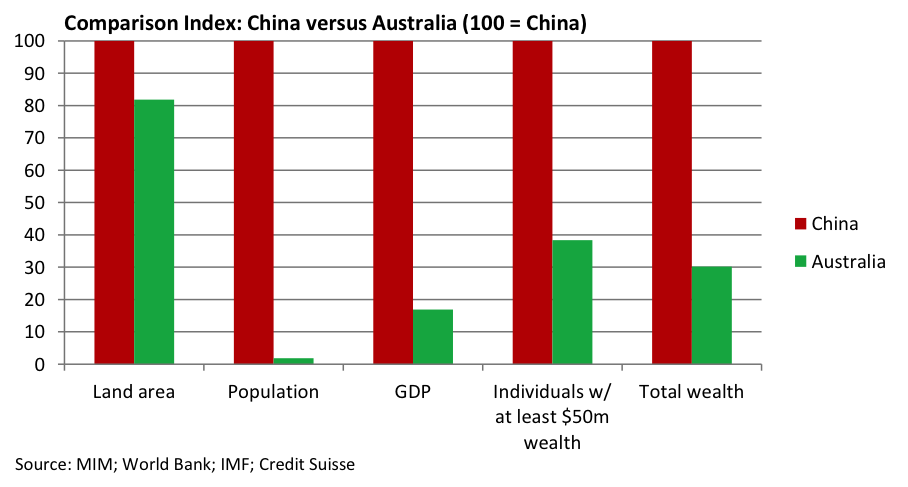 This suggests that, as capital flight from China accelerates, Australian property prices – particularly higher-end property in Sydney and Melbourne – will likely only increase further.
While there is no doubt Australia's high-end property is already overvalued, it is nowhere near as overvalued as Chinese property in the major cities. And it only takes a relatively small number of Chinese investors to increase their allocation to Australian property to create a wave of investment that overwhelms the local market.