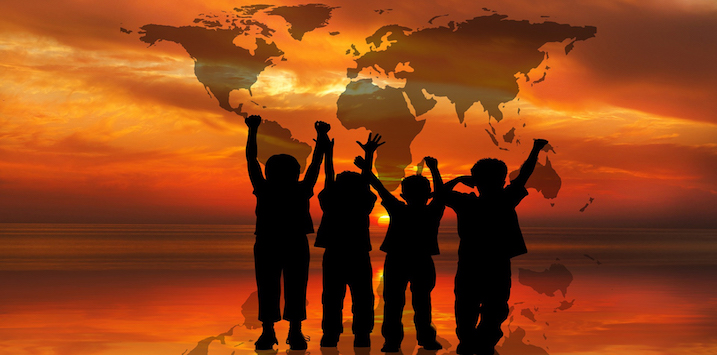 The Age Defying African Continent
Africa has the lowest median age of any continent in the world and by a considerable margin. The median African is only 18 years old (barely an adult), which is half the age of the median North American (35 years), Australian (33 years) and less than half that of Western Europeans (42 years).
In every part of the world, people are living longer, population growth is slowing, in addition to women having fewer children than ever before. The result is a global population that is ageing, except in Africa where the median age may fall or at least stay close to where it is currently (18 years).
It sounds confusing, however it makes more sense once you break it down. Given the median age is just 18 years in Africa, the number of young people having children is expected to accelerate (people have more children after the age of 18 than before it) pulling down the median. In fact by 2100 it is projected that approximately 50 per cent of the world's children aged 0-4 years will be in Africa, a staggering number!
If we look for the country with the youngest population in the world, Niger tops the list and is unsurprisingly in Africa. Niger's population of around 22 million (similar to Australia) has a median age of just 15 years, which means more than half of the population wouldn't be counted as an adult. On the other end of the spectrum, the oldest population in the world is Monaco in Europe (again unsurprisingly), with a median age of 53 years (3.5x that of Niger).
Economically speaking the effect of ageing populations may be most visible in the world's major economies (measured by GDP). Japan (#3 largest), Germany (#4) and Italy (#8) contribute combined GDP equal to around 12 per cent of global output, while at the same time are also three of the oldest countries in the world. Each of these nations is projected to hit a median age of 50 years or higher by the year 2050, which will likely present many challenges for the countries (entitlements, healthcare, productivity, etc.) and the wold more broadly (growth, debt obligations, etc.).
As Africa emerges and parts of the developed world recede on a relative basis, there will likely be many investment opportunities to capitalise on.
Median Age of Continents: Africa has the Youngest Population (18 years)
Source: CIA World Factbook, Gates Notes, Statista