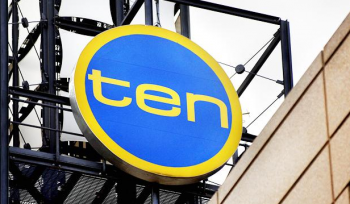 Ten Network Holdings Limited: the headwinds continue
Despite their well regarded Board of Directors, Ten Network Holdings Limited (ASX: TEN) has been one of the more disappointing industrial companies listed on the Australian Securities Exchange over recent years.
So it was no great surprise when Hamish McLennan, after nearly two and a half years with the Company, announced his sudden departure as Executive Chairman and Chief Executive Officer, on Monday. His replacement, Paul Anderson, is the Ten Network's fifth CEO in less than five years.
It is interesting to review Ten's fundamentals over that period. For example, a brief analysis over the four and half-years from the 31 August 2010 year-end balance date to the 28 February 2015 half-year end balance date seems to ask more questions than it answers.
Some of the more pertinent points follow:
Shareholders' Funds declined by 50 per cent from $902m to $456m, despite the fact shares on issue jumped by more than 150 per cent from 1045m to 2631m;
This is reflected in the Company's net asset backing per share figure, which declined from $0.86 to $0.17. At 28 February 2015, Intangible Assets of $482m meant that net tangible asset backing per share was slightly negative;
The Company recorded an aggregate net loss after tax over the period under review of $706m. This comprised a net profit of $15m in F'11; a net loss of $14m in F'12; a net loss of $281m in F'13; a net loss $162m in F'14 and a net loss of $264m in the February 2015 half-year;
The Company's revenue line has grinded down from $852m in the year to August 2011 to $727m in the year to August 2012 to $654m in the year to August 2013 and to $626m in the year to August 2014. Revenue for the six months to February 2015 was $324m, down 2 per cent year on year; and
The share price of Ten Network Holdings has declined from $1.40 to $0.22.
As we touched on here PWC forecast that over half of Australia's total advertising expenditure will be directed to online content providers by 2019, with free-to-air television expected to suffer the most, dropping to 28 per cent from the current 30 per cent.
While Ten Network's newly appointed Chairman, David Gordon, wrote "he (Hamish) has led a strong and talented management team to effect a turnaround in the Company's performance", it seems to us the headwinds continue.
To learn more about our domestic and global funds, please click here, or contact me, David Buckland, on 02 8046 5000 or at dbuckland@montinvest.com.