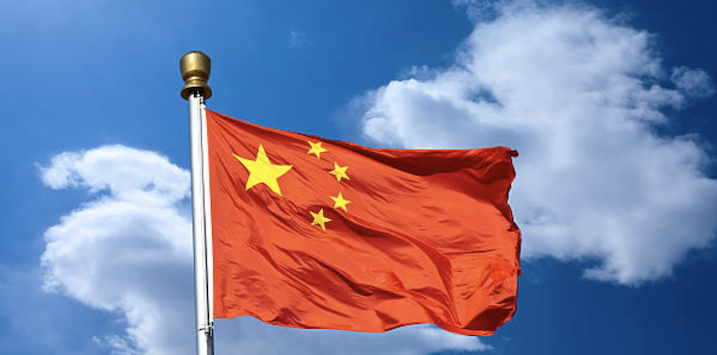 Taking stock of China's slowing economy
The Chinese economy, long the growth engine of the world, is showing increasing signs of fatigue. China reported 6.6 per cent GDP growth for 2018, the slowest pace of annual growth in nearly three decades, and even slower growth of 6.4 per cent in the fourth quarter.
The economy is facing downward pressure from a confluence of headwinds – from the structural hangover after decades of debt-fuelled growth, to a reversal of the global synchronised growth witnessed in early 2018, to the dampening effects of a bruising trade war with the US.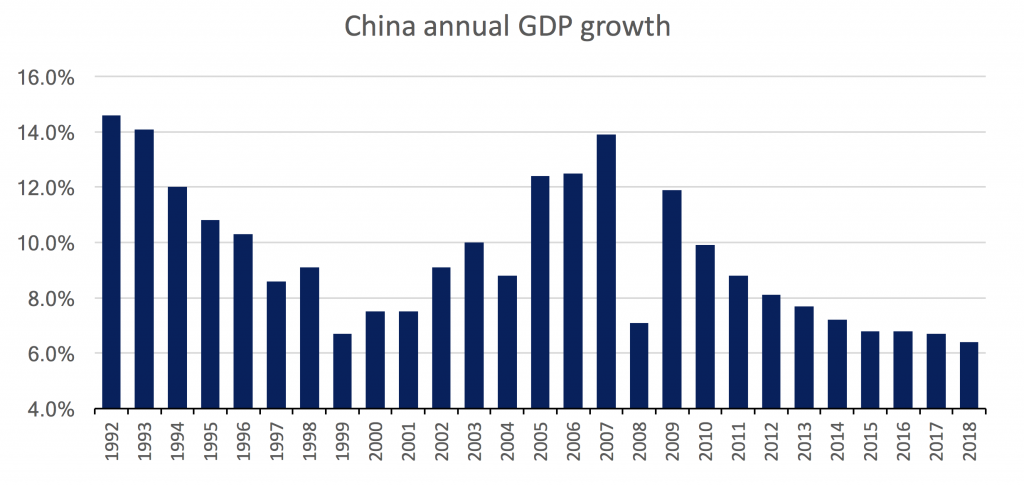 Source: Bloomberg
An unprecedented RMB 4 trillion stimulus program in the wake of the 2008 global financial crisis helped pull the global economy out of a prolonged slump and staved off recession altogether in economies such as Australia.
Following the last bout of property and infrastructure-driven stimulus in early 2016, the Communist Party resumed its policy of tightening and austerity to address structural imbalances in the economy. Fortunately for the rest of the world, the conservatively-leveraged Chinese consumer helped fill the demand gap left by restrained corporate and government expenditure. But today, household debt to GDP exceeds 50 per cent and Chinese consumers are tightening their purse strings at the same time as industrial production is weakening due to the US tariffs and further debt-driven stimulus is losing its effect.
Source: Bank of International Settlements
Retail sales growth, one of the best indicators of consumer health and optimism, has fallen to the lowest level since 1999:
Source: Bloomberg
Auto sales have also slumped over the last six months, leading to the first annual decline in vehicle sales since 1990: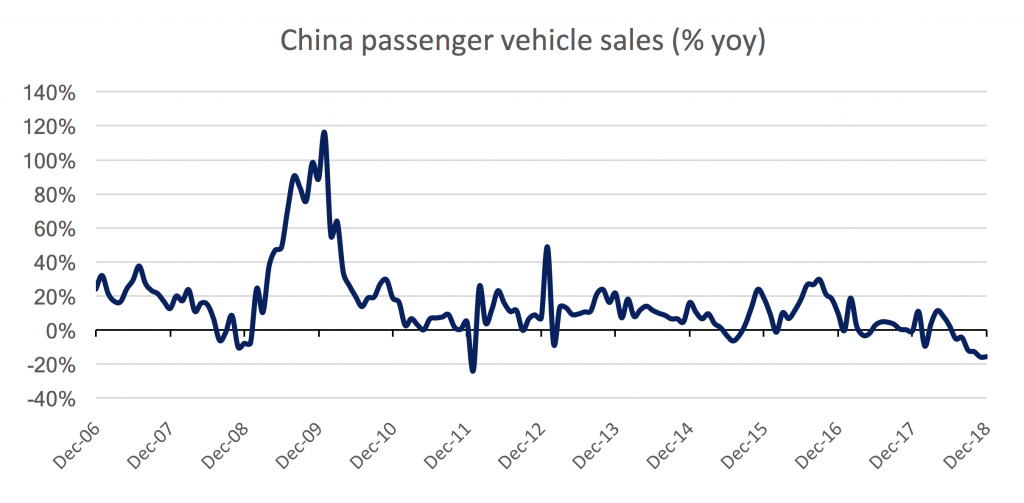 Source: Bloomberg
And finally consumption tax, which is charged on sales of luxury items such as automobiles, designer handbags and iPhones, also collapsed in the final quarter of 2018 as the impact of the trade war began on bite: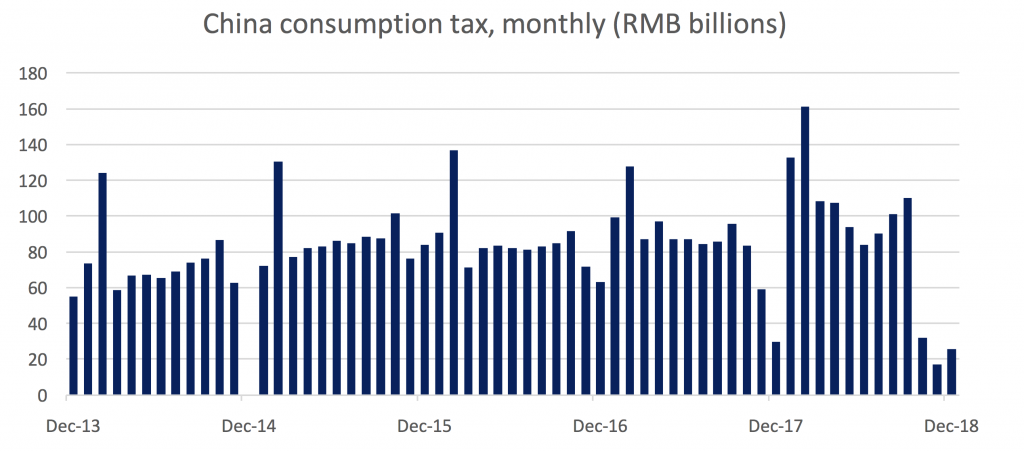 Source: Bloomberg