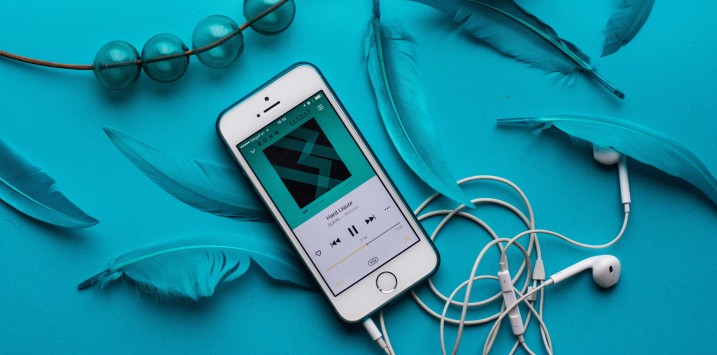 Spotify's ambitions
Last week, the New York Times published an article highlighting Spotify's ambitions to evolve beyond a music streaming service into a music distributor. I have previously written about Spotify in the context of content ownership and concluded that it would be difficult for the streaming service to compete directly with the major record labels, not least because Spotify is contractually prohibited from doing so. But Spotify's latest encroachment on the record labels' territory is more interesting for what it isn't than what it is.
From the New York Times:
"Over the last year, the 12-year-old company has quietly struck direct licensing deals with a small number of independent artists. The deals give those artists a way onto the streaming platform and a closer relationship to the company — an advantage when pitching music for its influential playlists — while bypassing the major labels altogether.
"Spotify is offering artists two advantages: a bigger financial cut and ownership of their recordings. The deals, furthermore, are not exclusive, leaving the artists free to license their songs to other streaming companies, like Apple Music and Amazon."
It is no surprise that the major record labels – Sony, Warner and Universal – disapprove of Spotify's initiative to licence music directly from independent artists. The foundation of the record label is ownership, and any challenge to the record labels' exclusive ownership of recordings is rightly perceived as a threat to their business model. But this is old world thinking, and any heavy-handed reaction to punish Spotify for its insolence is as likely to harm the record labels themselves as it is to bring Spotify back in line.
Why is this so? Firstly, Spotify and the record labels have orthogonal business models. Record labels are legacies of the pre-internet era and excel at control supply – that is, they own their artists' recordings, and this exclusive ownership is what allows the labels to capture the lion's share of profits from the music distribution value chain. To a record label, the consumer is a commodity, if s/he even figures into the record label's business plans at all.
Spotify, on the other hand, is an aggregator of demand, with over 80 million paid subscribers and almost 100 million more free listeners. The internet's zero marginal cost of distribution means Spotify should only care about aggregating demand – that is, growing its end users. By virtue of owning the direct consumer relationship, Spotify has no need for ownership of music recordings (and has clearly signalled as much). By controlling a large and growing user base, suppliers of music, be they record labels or independent artists, can't afford to not be on the streaming service.
And therein lies the rub – it is precisely because Spotify doesn't care to own the recordings that makes it so attractive for independent artists to licence with. Not only do these artists cut out the middleman (the labels) and thus secure a higher share of royalties, they are also free to licence out their music to competing streaming services such as Apple Music. In a sense, Spotify's ambitions are more a reflection of artists' desire to own their recordings than Spotify's desire to compete with the record labels. The New York Times writes:
"The next Ed Sheeran or Ariana Grande may be attracted by the very thing Mr. Ek cited in arguing that Spotify is not becoming a label. With its 83 million subscribers — and nearly 100 million more who listen free — the service can offer significant exposure to artists without asking them to give up something that traditional record companies demand as part of any deal: ownership of their recordings."
If the record labels see Spotify as the enemy, the natural instinct is to retaliate by threatening to pull their music libraries from the service on the misplaced belief that they still have negotiating power over Spotify. But such nuclear option is tantamount to mutually assured destruction. Not only will the labels be cutting off a large chunk of their fastest-growing revenue stream, they also leave their fates almost entirely in the hands of Apple Music. If App Store developers are good precedent, no supplier wants to be in a relationship where Apple dictates the terms.
It will be interesting to see how this clear case of prisoners' dilemma plays out. What Spotify is doing is leveraging its position as an aggregator to become another go-to-market route for artists; what it isn't doing is seeking to control supply in direct competition with the major record labels. The longer it takes for the record labels to figure this out, the more likely they are to behave in an ultimately sub-optimal way.
The Montgomery Global Funds own shares in Apple. This article was prepared 13 September 2018 with the information we have today, and our view may change. It does not constitute formal advice or professional investment advice. If you wish to trade Apple you should seek financial advice.