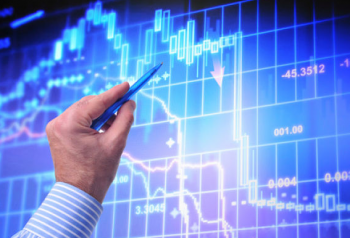 Some Small Cap Names to Consider
Regular readers will know that at Montgomery Investment Management we try to take advantage of technology to improve our investment process. One of the ways we do that is with machine learning algorithms.  In simple terms, we gather large amounts of historical data and using that data we "teach" a computer system to distinguish between good investments and weaker ones by finding relationships between the historical data and subsequent investment performance. Our experience with these systems leads us to think that they have a useful role to play in sorting the wheat from the chaff.
We also find that this approach has particular power at the smaller end of the market, where lack of analyst attention can more easily result in interesting opportunities going unnoticed for a while.  However, the very small end of the market is problematic for funds managers who need to invest at scale.
For individual investors though, it might make very good sense to pay attention to the micro end of the market. The smaller companies tend – on average – to be a little more dubious in quality, but some of them will turn out to be exceptional performers, and if you can identify a few of those at the right time the rewards can be very substantial.
With this in mind, we have run our Australian machine learning model over the $50-$300m market cap section of the ASX.  Due to their size, it doesn't make sense for us to focus a lot of attention on them, but you may be interested in the results.
A couple of caveats are in order:  Firstly, the machine is only interested in what works in a statistical sense over a limited forecast horizon. It does not implement our long-term philosophy of only investing in the highest quality companies, and so will sometimes go places we would not be willing to follow. Secondly (and as I'm sure you know) there are no "sure things" in this business.  This approach can shift the odds in your favour, and some of these names will likely do very well, but several of them will also likely burst into flames some way down the track. There is no substitute for doing your homework.
With that in mind, here is the list of companies the system currently identifies as the strongest investment candidates in the nominated universe.
If you have insight into the prospects or quality of any of these names, add your comments to the discussion. A combination of human insight with machine power can be a potent investment cocktail.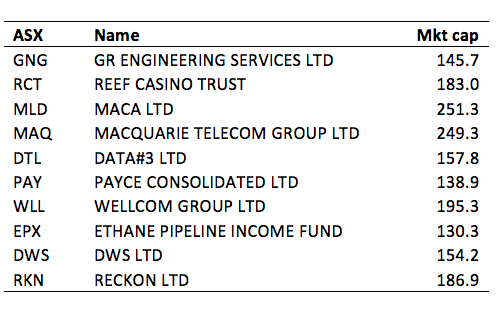 Tim Kelley is Montgomery's Head of Research and the Portfolio Manager of The Montgomery Fund. To invest with Montgomery domestically and globally, find out more.