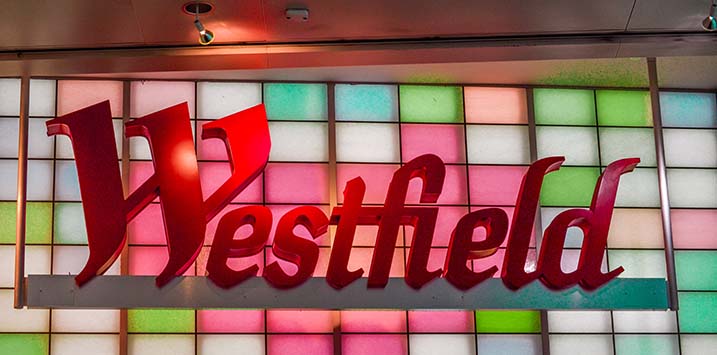 Scentre Group's activity returns to pre-pandemic levels
We purchased shares in Scentre Group (ASX:SCG), owner of 42 Westfield shopping malls in Australia and NZ, during the pandemic, when the share price implied an impairment to the company's Enterprise Value of as much as 30 per cent versus pre-crisis.
While we considered increased vacancies, rent holidays and rent reductions would impact cash collections (which they did, falling to just 28 per cent of pre-pandemic levels) our channel checks revealed writedowns, to the extent the market price had implied, were unlikely. We believed writedowns of 10 to 15 per cent were more reasonable.
With that in mind, and confident of an eventual end to the pandemic, and a reopening, we proceeded to add Scentre Group to the all-cap portfolios of The Montgomery Fund and The Montgomery [Private] Fund.
Figure 1 Scentre Group share price

Scentre's most recent results, released this week, reveal a comprehensive return to pre-pandemic levels of activity.
Encouraging, is the fact Scentre Group has now reached commercial arrangements with 3,398 of its 3,600 retail tenants, including 2,456 SME's under the Code of Conduct.
Dealing with write-downs first, a $3.8 billion net impairment of assets cut total assets to $31.2 billion (current market cap is $14.7 billion). The company avoided diluting shareholder interest by eschewing a capital raise. Instead, the company approached debt markets executing $10.1 billion of new and extended funding made up of $3.6 billion of bank facilities, $2.4 billion of long-term bonds and $4.109 billion of subordinated notes.
Group liquidity is now $6.9 billion, meaning it can cover all debt maturities out to early 2024. Scentre ended 2020 with a cash balance of $1.3 billion. Net assets declined (mostly due to the addition of subordinated notes) from $23.3 billion to $18.8 billion.
In the final quarter of calendar 2020 customer visits averaged 46 million a month, roughly the level's reported in 2019. The company also reported 450 million customer visits in 2020 and 46 million per month in the fourth quarter. Each customer spent an average of one-and-a-half hours in its centres and a total of $22 billion. To put this in perspective, Australians spend a total of $42 billion a year when the travel overseas for leisure.
Gross operating cashflow was $2.357 billion and net operating cash flows (after interest, overheads and tax) grew by 95.7 per cent. Rent cash collections came to $2.059 billion with nearly a third or $641 million received in the last quarter. Fourth quarter gross billings were equivalent to 100 per cent of rent owed. As of December 31, 2020, the Westfield portfolio is 98.5 per cent leased.
Remembering a retail recession was underway in 2019, which was then followed by the bushfires, this week's results are nevertheless a testament to the quality of the franchise and the effectiveness of the Government's economic support program.
The Montgomery Funds own shares in Scentre Group. This article was prepared 25 February with the information we have today, and our view may change. It does not constitute formal advice or professional investment advice. If you wish to trade Scentre Group you should seek financial advice.