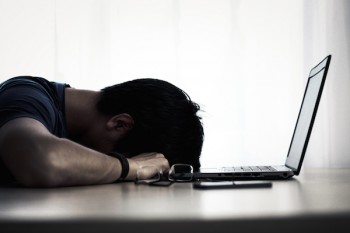 Resmed produces another solid result
ResMed is a business we like. Our positive view of the company was reinforced when ResMed last week released a robust result for the fourth quarter of FY16. Its acquisition of cloud-based health solutions provider, Brightree, could produce an even stronger outlook.
We outlined our thesis for owning ResMed in October 2015, in which we expected ResMed to gain and hold market share over its rival Respironics with the release of its Airsense platform. Pleasingly, this thesis has played out to expectations (and even more pleasingly for our investors the share price has increased 20 per cent since the post).
ResMed's flow generator growth for America in the fourth quarter of 2015 exceeded 50 per cent after the Airsense was launched. One year on and the company achieved quarterly flow generator growth in America of 6 per cent, indicating that it has maintained market share gains over its rival. Countries outside the US have not embraced the Airsense as strongly, but international sales of flow generators for the 2016 fourth quarter did exceed market growth.
The case for retaining an investment in ResMed depends on how well it can leverage this larger, stickier customer base. We feel the upside could be material, particularly since it has complemented its own resupply platform with the acquisition of Brightree, creating an ecosystem that connects manufacturers, payors, patients, physicians and distributors in the US. ResMed now has a heightened awareness of its customers' behavior and the level of reimbursement that is available to each.
Think of it like this. ResMed has built a very effective channel, and we now expect it to push as many products through this channel as their customers' payors will allow. If you are only using one mask per year, but ResMed or your primary distributor informs you that your insurance coverage allows more masks at no extra charge and with very little effort, why wouldn't you increase your consumption?
This investment isn't without its risks. Respironics could engage in a price war with ResMed and there is an ever-present risk that payors could reduce reimbursements. But we feel the downside of these risks has reduced with ResMed fundamentally changing the US business model in its favour.
The Montgomery Funds own shares in ResMed (ASX:RMD)  
Ben MacNevin is an Analyst with Montgomery Investment Management. To invest with Montgomery domestically and globally, find out more.
This post was contributed by a representative of Montgomery Investment Management Pty Limited (AFSL No. 354564). The principal purpose of this post is to provide factual information and not provide financial product advice. Additionally, the information provided is not intended to provide any recommendation or opinion about any financial product. Any commentary and statements of opinion however may contain general advice only that is prepared without taking into account your personal objectives, financial circumstances or needs. Because of this, before acting on any of the information provided, you should always consider its appropriateness in light of your personal objectives, financial circumstances and needs and should consider seeking independent advice from a financial advisor if necessary before making any decisions. This post specifically excludes personal advice.
INVEST WITH MONTGOMERY