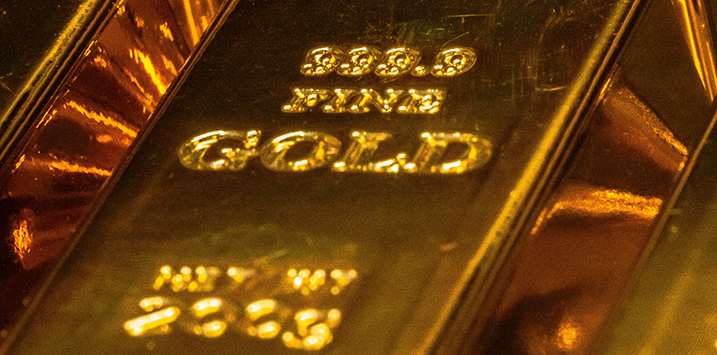 Regis Resources Limited – could the share price indigestion be coming to an end?
The Australian gold sector occasionally throws out an interesting opportunity, and the severe share price decline of Regis Resources (ASX: RRL) over the past nine months, coinciding with the recent $650 million capital raising (241 million new shares at $2.70 per share) to acquire the 30 per cent interest in the Tropicana operation, may soon be a buying opportunity.
Tropicana is located 330 kilometres East North-East from Kalgoorlie and its annual production was 518,000 ounces in Fiscal 2019 and 463,000 ounces in Fiscal 2020 (down 10 per cent) at an AISC (All in Sustainable Costs) of A$1,170/ounce.
That said, the guidance for Fiscal 2021 on a further 10 per cent decline in production to around 412,000 ounces is for the AISC to jump by 50 per cent towards A$1,800/ounce.
This deterioration did not deter Regis Resources from bidding $903 million (plus a further $46 million for WA stamp duty and $31 million for fees) for 30 per cent of Tropicana. The $980 million purchase price required the $650 million capital raise. Meanwhile, the twenty per cent decline in production over the two years to Fiscal 2021, and the 50 per cent increase in the AISC has added to the current share price indigestion.
Owned 70 per by AngloGold Ashanti (ASX: AGG), with a market capitalisation of US$10.4 billion, AGG waived its pre-emptive right to acquire the 30 per cent stake in Tropicana being sold by IGO Limited (ASX: IGO, with a market capitalisation of A$5.8 billion), and RRL won the bid.
Now capitalised at $2.0 billion (754 million shares at $2.65 per share) and with around $100 million of net debt, RRL is being transformed from a 360,000 ounces Gold producer in Fiscal 2021 to a forecast 500,000 ounces Gold producer in Fiscal 2022.
The big question is whether the company's All in Sustainable Costs (AISC) can attain the forecast A$1,200 per ounce, or half the current Australian Dollar gold price, over the medium-term?
The market will require the Tropicana operation to get back to its glory days of yesteryear. The cutback at the Havana open cut will allow for access to the deeper open pit ore from late-2021 and hence the execution may take some time.
In conjunction with the Duketon operation encompassing three operating centres – Garden Well, Moolart Well and Rosemont, located 130 kilometres North of Laverton, WA, and McPhillamy's development, located 35 kilometres South of Orange, NSW, RRL now has total Gold Resources and Reserves of 10.0 million ounces and 4.4 million ounces, respectively.
The Duketon operation has the capacity to deliver annualised gross cashflow of A$400 million. Assuming the Tropicana operation can return to its former glory sometime in 2022, the gross cashflow for RRL could jump to an annualised A$550 million, making its current $2.1 billion Enterprise Value a buying opportunity.
The Montgomery Small Companies Fund owns shares in Regis Resources Limited. This article was prepared 20 May 2021 with the information we have today, and our view may change. It does not constitute formal advice or professional investment advice. If you wish to trade Regis Resources Limited you should seek financial advice.