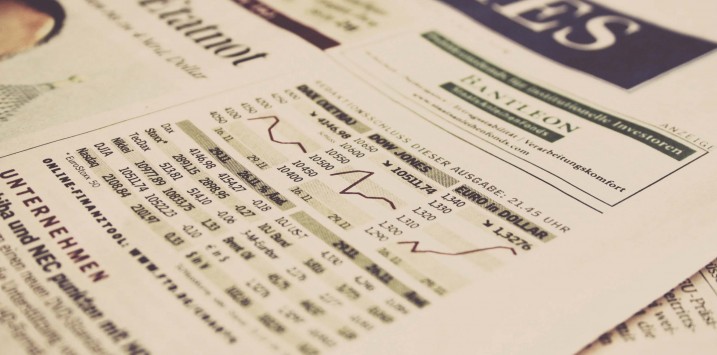 Rain Man and the Australian All Ordinaries Index
On the night of the 19 October 1987, the Dow Jones Industrial Average declined 22.6 per cent from 2,246.7 to 1,738.4 points.  During the '87 Crash, the Australian All Ordinaries Index fell from 2,312 points to 1,149 points, a decline from peak to trough of 50 per cent. In hindsight, it was a great buying opportunity.
Since Wednesday 20 February, the Australian All Ordinaries Index has declined from a peak of 7,289 points to last Friday's intraday low of 4,958 points, a decline of 32 per cent. Meanwhile the US S&P 500 has declined 30 per cent from 3,394 points to the current 2,381 points.
The global economy will be recessed in the June 2020 half-year, and the economic indicators being printed will be depressing reading. Most companies will see severe cuts to their revenue expectations, cashflows and profit guidance. Many companies will cut their dividends from earnings for the June 2020 half-year and beyond. Assuming the availability of credit dries up, some companies will be forced to recapitalise their balance sheets through deeply discounted rights issues.
We do know there will be job losses, particularly as the more vulnerable Small and Medium Enterprises "right size" their operations. Unemployment will jump, and casual staff who "wait" on less customers will be hard hit. With higher unemployment, Australian households will refocus on their own stretched balance sheets, and the savings rate will increase.
Interest rates have been cut to near zero for the medium-term and Governments will do everything in their power to stop a "negative feedback loop" as massive stimulatory packages are announced.
The maximum degree of pessimism and fear will coincide with the low, when bargains are plentiful. While no one can predict the extent to which Coronavirus will spread, eventually its growth will decelerate, and a new bull market will commence.
After being burnt badly, most investors may be afraid to enter the market until it has recorded a serious recovery, both in terms of time and points. High quality stocks will recover their losses and we will all look back amazed at the missed opportunities.
Montgomery Investment Management has a little over 30 per cent of its funds – for the Montgomery [Private] Fund, The Montgomery Fund and the Montgomery Small Companies Fund – in cash, awaiting these opportunities. While we may have already seen the bottom, a couple more days like yesterday's 532 points fall on the Australian All Ordinaries Index and I suspect we will be putting some of that available cash to work.  That would make it around 4,000 points on the Australian All Ordinaries Index, a 45 per cent decline from the peak of 20 February and the same level as it was at June 2012. And the focus will likely be on high quality bargains.
If you would like to consider adding some money to your investment in the funds, or investing with Montgomery for the first time, please email us at investor@montinvest.com or call Toby Roberts or myself, David Buckland, on 02 8046 5000.
You can read my Part 2 article on this next: Rain Man and the Australian All Ordinaries Index Part 2