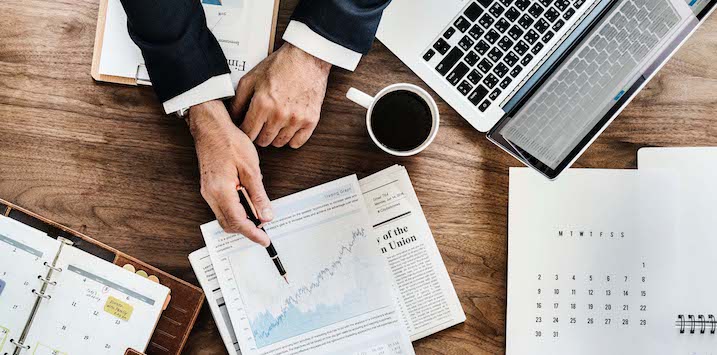 One-Off Items Field Guide: Onerous Leases
Something that has caught our eye recently is a prevalence of companies taking onerous lease provisions as part of their financial reporting.
In simple terms, an onerous lease provision arises where a company assesses that its obligations under a lease agreement exceed the benefits likely to be received.  Rather than expense the lease payments as they are incurred, the company raises a provision at the time it makes the assessment, and in this way a chunk of what had been regular operating expenses get allocated to a "below the line" item, excluded from so-called underlying earnings.
There can be a good rationale for this sort of treatment. For example, if a company shuts down its operations at a particular leased location and is unable to re-let the space for the remainder of the lease, it is probably helpful to recognise the relevant lease costs as something that will at some point disappear; not needed to operate the continuing business.
In some cases, however, a company will continue to operate at a site as normal but, having determined that the operation cannot make sufficient profit to justify the relevant lease costs, it will "correct" that by taking a one-off provision and then reporting a lower lease cost going forward as the provision is released through the P&L.
There are a couple of points to keep in mind here.
Firstly, the cash will continue to flow. The reported earnings may be higher in future periods as a result of the onerous lease provision being gradually released, but that doesn't mean the landlord is getting paid any less.
Secondly, unlike some other one-off items which can be positive or negative, this kind of provision tends to be a one-way street.  You won't see many companies raising a negative provision and then reporting increased future lease costs if they find themselves with unduly favourable lease arrangements.
Thirdly, an onerous lease provision can look similar to a write down of goodwill, in that it provides one-off recognition of unsatisfactory financial performance of an operating asset, but with one important difference. In the case of a write down of goodwill there is no change to future reported earnings, just a one-off hit to reported earnings at the time of the charge.  In the case of an onerous lease provision, recurring lease costs can be taken out of future periods and put into a one-off charge today, to the benefit of future reported earnings.
This may all be in accordance with reporting standards, but investors need to be on their toes.  When a company removes large one-off charges of any kind in calculating "underlying" earnings, it can be tempting to take the underlying number at face value. However, is wise to focus a bit of time on those one-off charges and understand where they come from, whether they are truly one-off, and how they might impact future earnings.